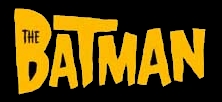 "Night and the City" (S2/E13)
Posted by: Bill "Jett" Ramey (Follow: @BATMANONFILM)

SYNOPSIS
The Joker, The Penguin, and The Riddler battle over control of the city, until finally deciding to settle their differences by giving all of Gotham over to whoever is able to capture and discover the true identity of The Batman

INFO
"Strange Minds" was written by Steven Melching and directed by Brandon Vietti. It originally aired on September 10, 2005.

DOWNLOAD



Buy and watch "Night and the City" via
AMAZON.COM
EPISODE SUMMARY/REVIEW

"Night and the City" is THE BATMAN's Season 2 finale and what a cool little episode it is!
In short, The Joker (who still, apparently, can't afford shoes), The Penguin, and Marilyn Manson…err…The Riddler agree that whomever is able to take down The Batman and reveal his true identity, will be Gotham's #1 freak crime boss. An overused and contrived plot device? Sure – but was still fun to see three of the "Big Five Batman Villains" together for the first time on this series.
While I never could get on board with THE BATMAN's version of The Joker (aesthetically speaking, that is) and The Penguin was done, well, "OK," I totally dug this adaptation of The Riddler. Sure it was "Goth" and possibly based on the aforementioned Brian Warner's alter ego, but I thought this version of Edward Nigma was rather inspired. Frankly, The Riddler, well, sorta sucks as a Batman villain. I've always thought if the character as nothing more than silly Joker knockoff. However, this take on the character just may be the best to date of any Bat-medium. Anyway, getting back to the episode review…
The best moment of "Night and the City" comes at the end of the episode. If you want to know what it is, check out the video above if you haven't already. Let's just say that there is a scene between two "good friends" and a certain signal that all Batman fans know and love.
All in all, "Night and the City" is one of the best and most-fun episodes of THE BATMAN. The Joker, Riddler and Penguin battling it out to see who can take down Batman first? Gordon and The Batsignal? Come on! - Bill "Jett" Ramey

comments powered by