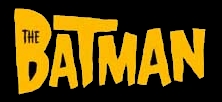 "Fleurs du Mal" (S3/E8)
Posted by: Bill "Jett" Ramey (Follow: @BATMANONFILM)

SYNOPSIS
When her father, along with other high-ranking Gotham officials, begins to embrace environmental causes after the delivery of mysterious plants, Barbara discovers that they've been replaced with plant-based copies created by Poison Ivy and teams up with Batman to stop her and their own evil clones.

INFO
"The Laughing Cats" was written by David Slack and directed by Anthony Chun. It originally aired on Saturday, November 26, 2005.

BUY/DOWNLOAD/WATCH



Buy and watch "Fleurs du Mal" via
AMAZON INSTANT VIDEO
EPISODE SUMMARY/REVIEW

Poison Ivy is the main villain of this episode with The Penguin serving as the guest bad guy (for like the 100th time on this series).
Since I'm not a big fan of the Poison Ivy character – she's a little too fantastical for my Batman sensibilities – I'm not a big fan of this episode.
In THE BATMAN, Poison Ivy is depicted a bit different from the comic books, BATMAN: THE ANIMATED SERIES, and even the 1997 live-action film, BATMAN AND ROBIN. Like Batgirl, she's a teenager and the two even have a connection – though that connection is not touched upon in this episode.
In short, Ivy has replaced several important Gotham City leaders – Commissioner Gordon for one – with plant-based clones. In fact, she also ends up "plant hypnotizing" about half of Gotham's policemen as well as the aforementioned Penguin. The latter of which, I'll admit, provided for some humorous moments. Of course, it's up to Batman and Batgirl to save the day. - Bill "Jett" Ramey

comments powered by