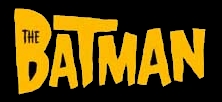 "Brawn" (S3/E6)
Posted by: Bill "Jett" Ramey (Follow: @BATMANONFILM)

SYNOPSIS
The Joker goes off when he gets hold of Bane's Venom and turns himself into "Joker Monster."

INFO
"Strange Minds" was written by Alexx Van Dyne and directed by Brandon Vietti. It originally aired on November 12, 2005.

DOWNLOAD



Buy and watch "Brawn" via
AMAZON.COM Instant Download
EPISODE SUMMARY/REVIEW

In short, The Joker gets hold of Bane's Venom and its Venom-delivering device and turns himself into 'roided-out Joker monster.
Batgirl is actually the main character of this episode, not The Batman. There's a message to this episode which is…"Brains > Brawn." There's also a kinda-sorta nod to Frank Miller's THE DARK KNIGHT RETURNS when Batgirl shows up to save Batman from a very perilous situation.
Overall, "Brawn" was a decent THE BATMAN episode.
One more thing, is it just me, but did this episodes Venoned-out Joker look a lot like the Venomed-out Joker from the ARKHAM ASYLUM video game? Inspiration? Perhaps! - Bill "Jett" Ramey

comments powered by