"K.K." sent us the following in regarding THE DARK KNIGHT merchandising/marketing:

* A direct-to-video anime-style series that takes place in the time period between BATMAN BEGINS and THE DARK KNIGHT, and further explores the Batman legend.
* Multi-platform videogame inspired by THE DARK KNIGHT.
* Extensive consumer products range to support both the new film and classic Batman brand.
* DC Comics will publish an extensive range of material surrounding THE DARK KNIGHT including a comic book adaptation of the film, coffee table books, children's activity books and more!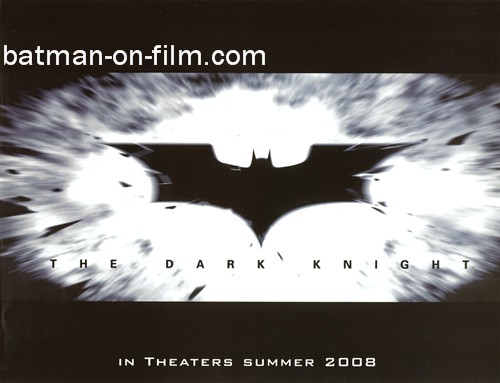 Thanks again to "K.K."