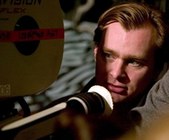 In a LA TIMES article, the great Chris Nolan said the following about THE DARK KNIGHT's story:
* "Harvey Dent is a tragic figure, and his story is the backbone of this film."
* "The Joker, he sort of cuts through the film -- he's got no story arc, he's just a force of nature tearing through. Heath has given an amazing performance in the role, it's really extraordinary."
"It's a dark and complex story and the villains are dark and complex as well."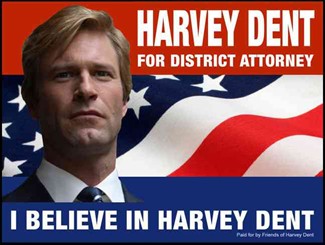 Harvey's story is the "backbone" of TDK &copy Warner Bros.
What Nolan's saying here is that The Joker in TDK is an absolute -- no "story arc" and no origin. He just "Is." And obviously, Dent goes from being a really good guy to a really bad guy over the course of the film.
Call me "sell out," I couldn't care less. This may go down as the greatest comic book movie of all time.
Click on the link provided for the full story. THE DARK KNIGHT hits theaters July 18, 2008. (Thanks to "Jabroni")