I wish I was F'n famous! I bet if Elvis was still around, he'd got this same kick-ass gear that that Johan Mayer just got from "Gotham Novelties, Inc." Check this out y'all: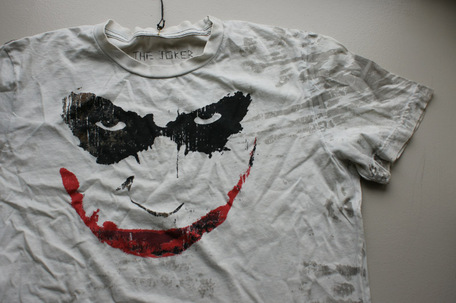 "I gotta get me one of those!" (&copy HONEYEE.COM)
For the full story, check out that dude's blog HONEYEE.COM!
By the way, THE DARK KNIGHT hits theaters on July 18, 2008.
SOURCE: BLOG.HONEYEE.COM. (Thanks to "Jim")