"Joker Money" from Comic Con: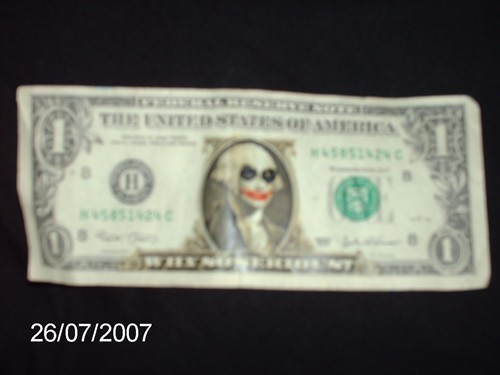 "Jett! Not sure if you've seen these, or if they have anything to do with Whysoserious.com, but my friend bought a copy of "The Killing Joke" and the guy payed him back with ones. Here's what we discovered on them." (see image above)
"Under Washington it reads, 'Why So Serious.' Thought you might like to check that out! Thanks!"
Thanks to "Tuckman" for sending in the pic!