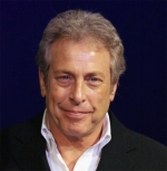 Producer Charles Roven recently talked to IESB.NET about variety of Bat-topics including how the team behind BATMAN BEGINS and TDK felt about the now dead JUSTICE LEAGUE movie.
On Chris Nolan...
* "Chris Nolan was the visionary of that project and the goal in making the film was to go back to the original tone and feel of the original...comics of Batman and also some of the great seminal Batman comics that sort of brought back what the original definition of Batman was. Like YEAR ONE and THE LONG HALLOWEEN, etc. We felt that the tone of the later [BATMAN] films kind of went away from that and we felt that we would be able to reconnect with the core audience by going to what the core audience had loved about the original property."
On that JUSTICE LEAGUE movie...
* We definitely had our eye on the JUSTICE LEAGUE project, you know, we knew that the world of BATMAN BEGINS and THE DARK KNIGHT couldnít live in the same world as the JUSTICE LEAGUE project. That much we knew. Beyond that, we really didnít know. If that project were to go forward, how would that impact the other possible Chris Nolan Batman interpretations -- if he would desire to do one. Because as I said in a number of interviews, Chris is a one picture at a time guy and he won't talk about another BATMAN until this movie if finished and out in the market place, it's just not the way he works. But just sitting around and me saying 'gee what if' you know, I'm not going to tell you that even with myself I didnít have that conversation but I had no idea what impact the JUSTICE LEAGUE -- if it got made -- would have. The only thing that I did know was that the two worlds couldnít co-exist."
Roven also talks about the upcoming GET SMART which he also produced as well as the status on THE FLASH. Visit IESB.NET for the full article.
THE DARK KNIGHT opens July 18, 2008!