9:19 AM TEXAS TIME:
According to several news outlets, producers of
THE DARK KNIGHT
have canceled a stunt because of Hong Kong water pollution. Allegedly, the stunt would have had Batman jumping out of a Hercules C-130 and into Victoria Harbor.
BOF insider "A.P." wrote in and said that this story is "a complete fabrication." He also forwarded the following cartoon: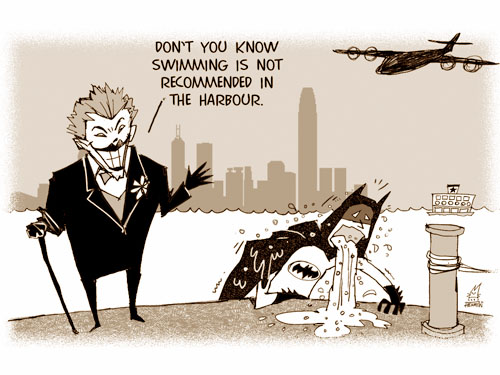 &copy SOUTH CHINA MORNING POST
BOF will try to contact the TDK production to get their take on this story.
UPDATE: I was told by someone close to the TDK production team that this story was mostly BS and the stunt was canceled for creative reasons.
SOURCE: NEWS.COM.AU.