8:18 AM TEXAS TIME:
Here's another set of pics sent in from Hong Kong and again they are from "Gweilo Paul" (His description follows the pics):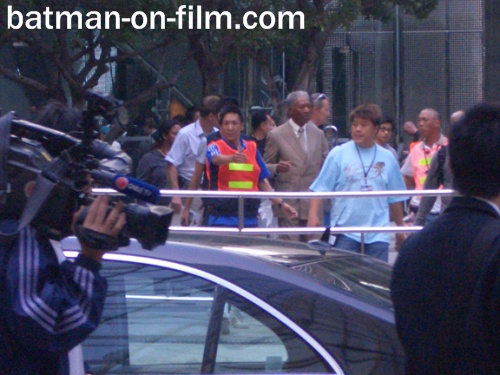 Morgan Freeman as "Lucius Fox"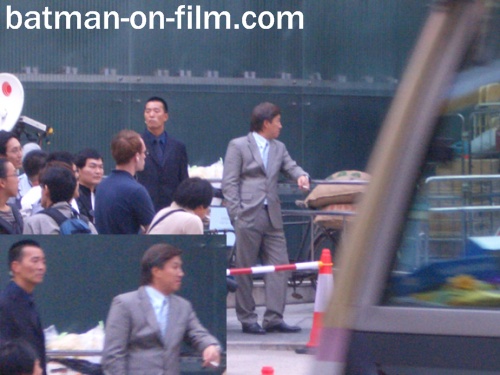 Chin Han as "Lau?"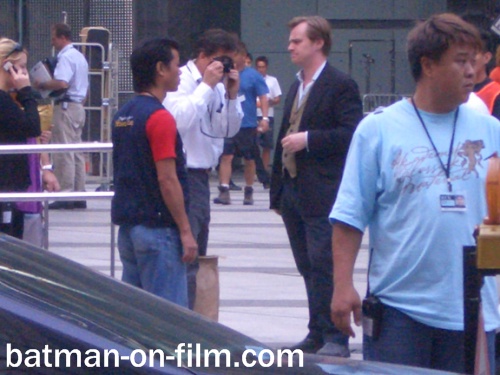 Chris Nolan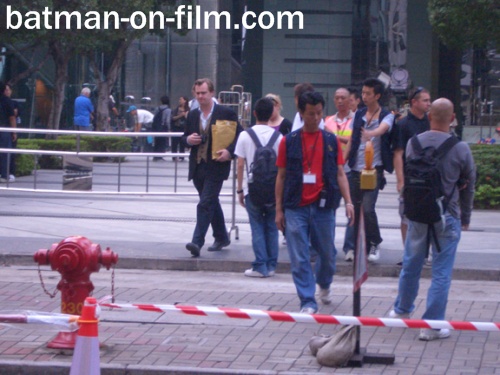 Chris Nolan
"To update, last night (Fri the 9th) filming continued on the 90th floor rooftop of IFC2 where Batman apparently jumped off in the plotline after an action sequence -- closed shoot. This afternoon (Sat the 10th) whilst walking back from Central I came across another shoot. Shooting took place in the lobby of a building called The Centre. This time there were hundreds of extras. As far as I could tell this was another dialogue shoot. Christian Bale wasn't on location. The shooting seemed to focus on Lucius Fox (Freeman) Form what I could see Fox was entering the building talking with some other characters and also talking to building 'security.'"
Thanks to "Gweilo Paul" for the pictures!
You can find more pics from Hong Kong HERE, HERE, HERE, and HERE.