5:29 PM TEXAS TIME:
Here's another set of pics sent in from Hong Kong and again they ar from "Gweilo Paul" (His description follows the pics).
Basically -- and I've heard from several of my TDK "insiders" -- Christian was F'n Elvis over there! These pics certainly show that!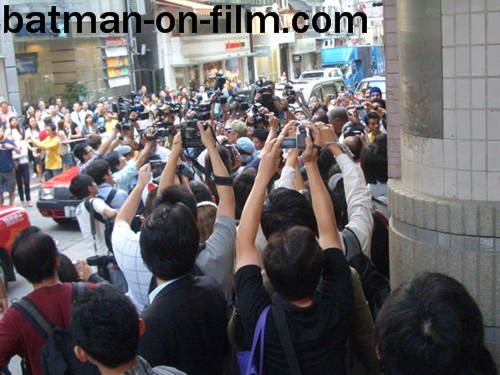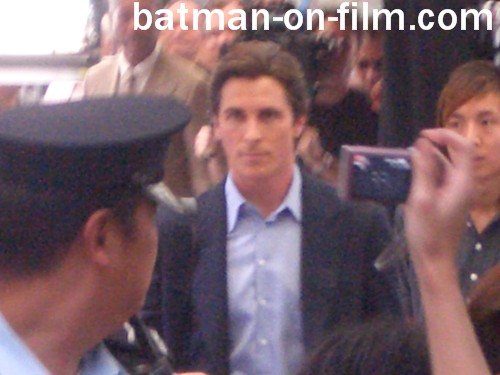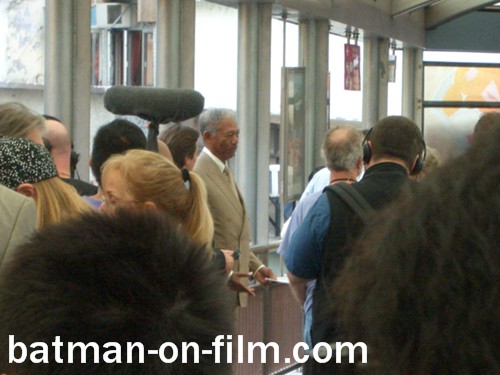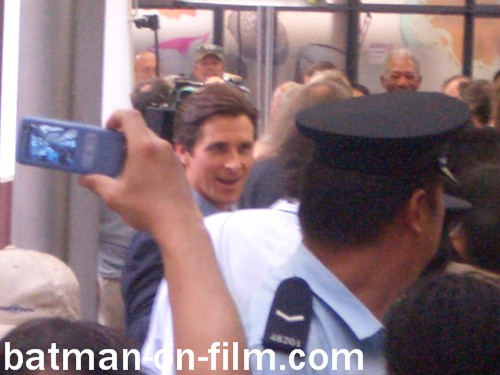 "Here's some shots from the Batman shooting in HongKong on Friday 9th of November, 2007. Shooting started at 2pm and finished at 5pm. Shooting was located on the Central Escalator located at the corner of Cochrane and Wellington. Today's shoot at the central escalator was all dialogue no action sequences – only Bale and Freeman on set and selected extras – no other main characters. Evening of the 9th shooting moved to IFC2 filming on the rooftop (closed shoot)."
Thanks to "Gweilo Paul" for the pictures!