6:28 AM TEXAS TIME:
"L.W." sent
BOF
the following pics from Hong Kong: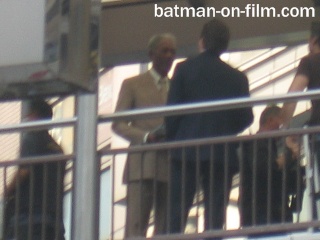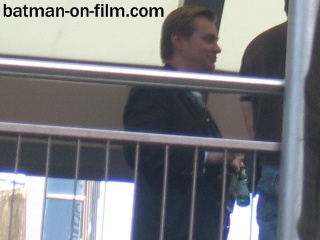 "From what I heard and saw, it was a short scene in which Bruce is taking photos of a buildings around the SoHo district, where Fox comes up and talks to him about something. Bruce leaves somewhat abruptly leaving Fox alone.
I couldnt get anywhere near the filming as much as I tried. I was really hoping that Heath Ledger would be coming out, but we did see Chris Nolan.
Anyway I got a few pix...hope they are okay. Just wanna say keep up the good work and all. Keep it real!"