From "Tankboy": "These are all shots from Xxxxxxx's building (no, I'm not telling you where it is) where they're doing some filming for The Dark Knight over the next few weeks...it looks like they've built a couple rooms in her lobby. The picture with the bookshelves? Those shelves are actually covering huge elevator banks. Maybe this is one of Bruce Wayne's places? That's my guess since Christian Bale was on the set filming over the weekend."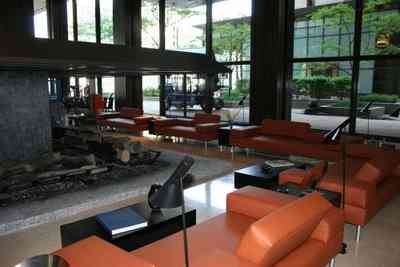 UPDATED (6/13): As you can see by this newly added pic, the "penthouse" set is on the ground floor of this building.
BOF'er "Scarecrow 360" says that the greenscreens are ready to go on the windows. This means that the Gotham skyline will be added in during post production.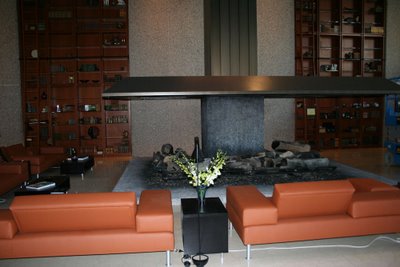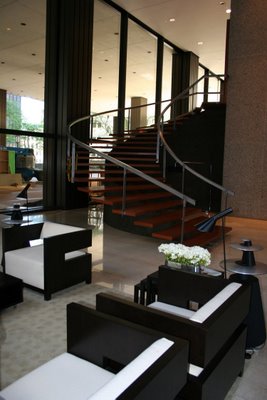 Thanks to "Tankboy!" TANKBOYPRIME.BLOGSPOT.COM