The following is a report of TDK shoot in Chicago on July 12, 2007 from "Pepper." FYI: Some may consider the info SPOILERISH.
The Bat Crew was busy in chicago tonight.
The Joker has a truck with "Laughter Is The Best Medicine" written on the side, but there is letter "S" spray painted on the side so it reads "SLaughter Is The Best Medicine"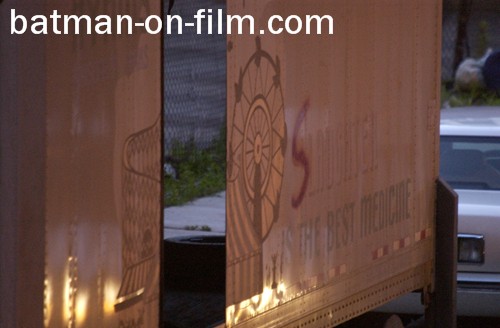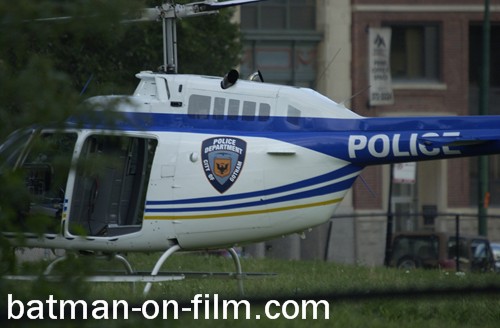 Again, thanks to "Pepper" for sending in this report!