The following is a "spoiler-free" report of TDK shoot in Chicago on July 11, 2007 from "Nik and Wife."
Hey Jett! The wife and I decided to take a chance yesterday to see what we could of the "Dark Knight" sets. We got lucky.
We saw Gary Oldman filming a scene in front of the "Gotham Police Dept." and then later at night watch Christopher Nolan direct a chase scene under Wacker Drive. I will attatch some photos if you are interested. You can see Oldman on the steps of the GCPD in one photo and in a car in the other.
Also, the guy with purple marking on his face and wearing the vest may be a Joker Goon. There was no appearance of Bale or anyone else at either of those scenes. Enjoy!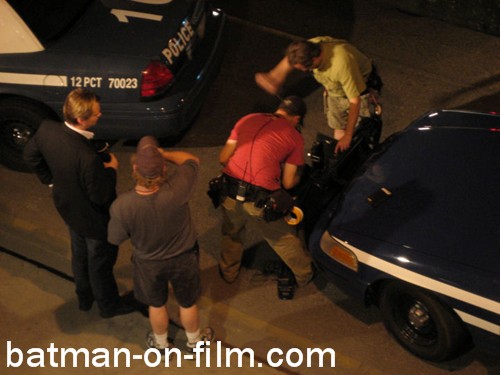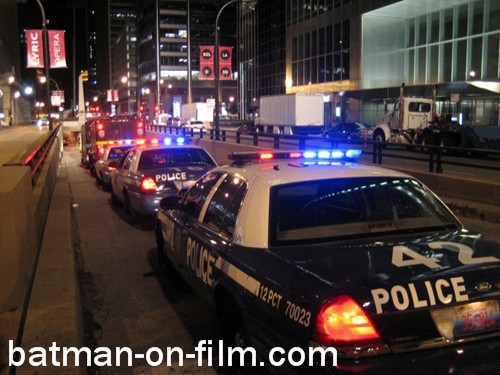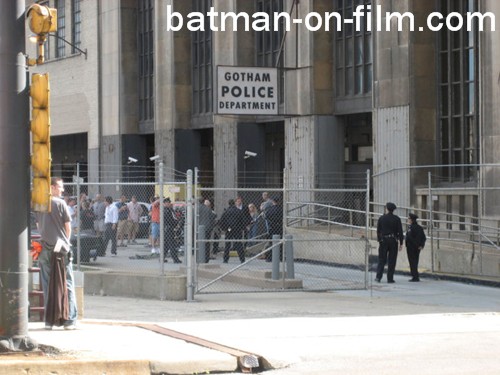 Again, thanks to "Nik and Wife" for sending in this report!