CBF is FIXIN' to MOBILIZE!
Author:
Jett
Tuesday, July 1, 2008
A couple of weeks ago, it was a Batman cowl and a badge. Now this...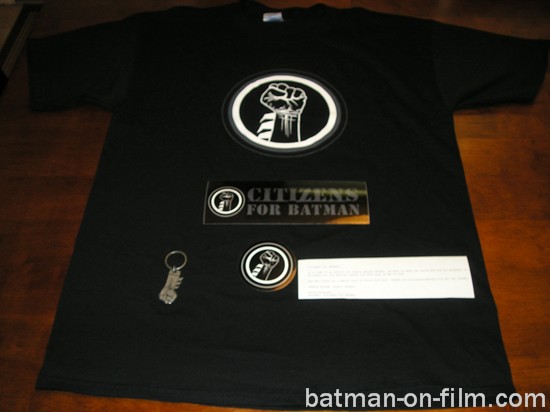 I guess this Brian Douglass dude, wants us CFB'ers to be ready to roll on July 8th which is next Tuesday and we're asked to check out CITIZENSFORBATMAN.ORG for more info!
THE DARK KNIGHT opens July 18, 2008.