Bale: Our Batman Ended At The Right Time
Posted by: Bill "Jett" Ramey (Follow @BATMANONFILM)
December 7, 2014

Recently, Christian Bale admitted that he was a bit envious of Ben Affleck when he heard that the actor was now playing Batman. "When I heard there was someone else doing it, there was a moment where I just stopped and stared into nothing for half an hour," Bale told EMPIRE MAGZINE. However, it seems that CB has come to terms with the fact his days in the cape and cowl are over - though he admits (via an interview with IGN) that his Dark Knight Batman was a "character that could have kept on going and going and going."
"It was right for Chris [Nolan] to finish it where he did," said Bale. "And ours doesn't belong in any other version at all."
Indeed.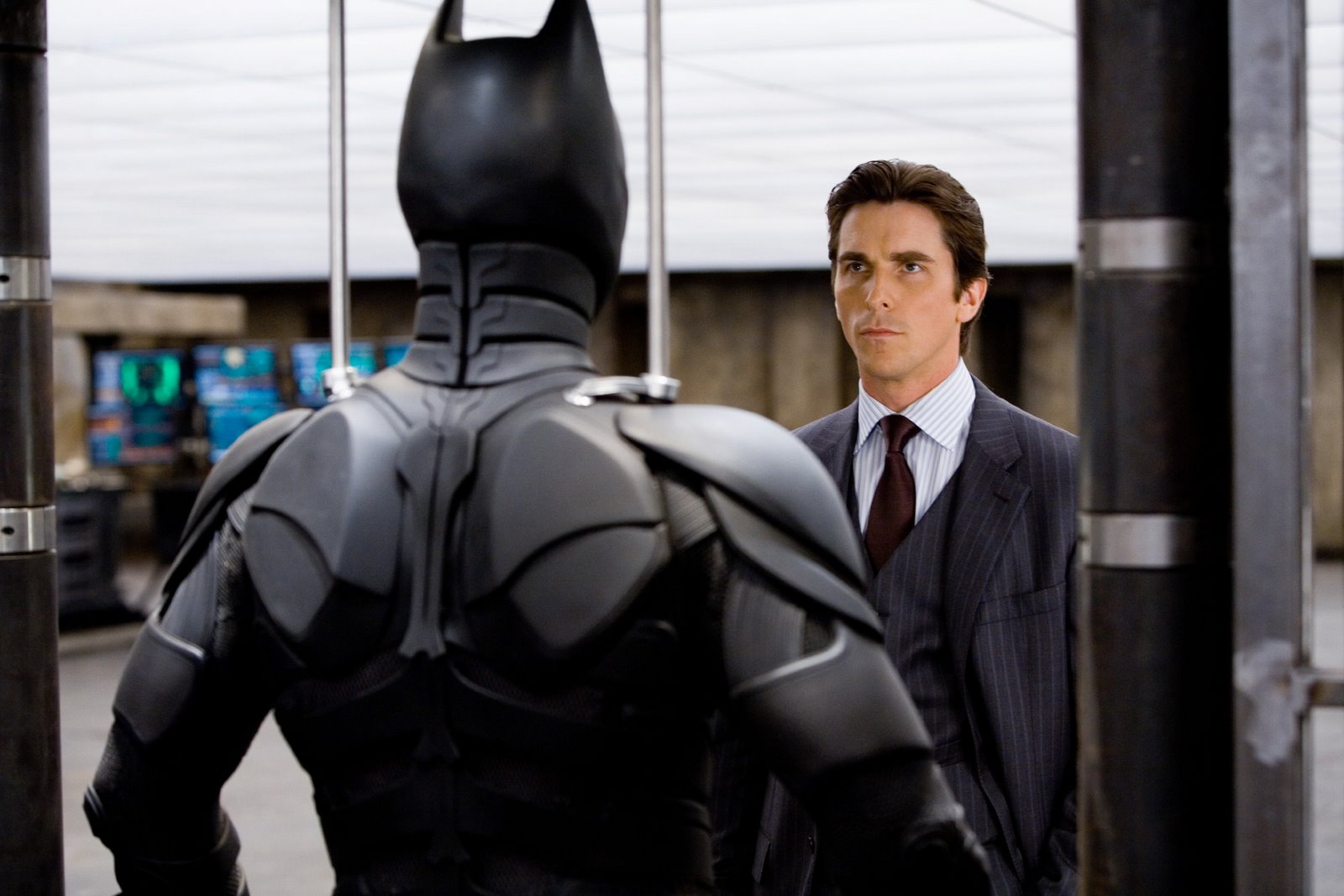 Christian Bale as Bruce Wayne in THE DARK KNIGHT (2008)
Look, if Chris Nolan hadn't decided to end his Batman on film run with THE DARK KNIGHT RISES, I would've been down if his Batman kept "going and going and going," as Bale said. But that didn't happen nor was it ever in the cards. Nolan envisioned a single story about Bruce Wayne (yes Bruce, not Batman) told over the course of three films that concluded with an ending that was, well, an ending.
Despite rumors that Nolan and Bale would return to be a part of the new DC Cinematic Universe (and certainly, they were offered the chance for a lot of money), ultimately, there was no way that was going to happen….ever. Why? Because Nolan wasn't going to compromise the story he told in "The Dark Knight Trilogy" – especially its ending.
Thank goodness that neither Bale or Nolan didn't cave in for a cash in and return. Just imagine how awful and ridiculous it would've been if the end of RISES had retroactively been changed by having Superman swoop in and save Batman from the nuclear blast (yes, some fans really suggested this), instead of surviving it due to his own human abilities.
And to that I say (while channeling my fellow Texan Matthew McConaughey), right on, right on, RIGHT ON!"



comments powered by