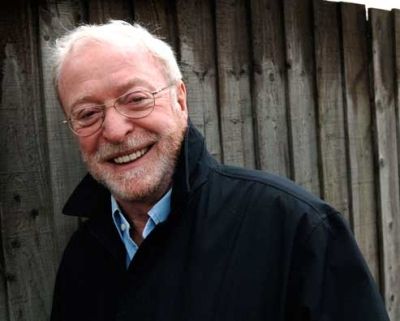 One of the coolest folks of the entire "Team Nolan" gang is definitely Sir Michael Caine -- who of course plays Alfred Pennyworth in Mr. Nolan's
DARK KNIGHT TRILOGY
.
He's a very nice man, quite funny, and tremendously candid.
I'm sure being 79 years old -- which he announced "more than once" this past weekend -- allows him to say what he wants. Of course, the fact that he's an icon and one of our greatest actors ever doesn't hurt either!
Ironcially, Sir Michael/Mr. Caine didn't say much during the RISES press conference I attended this past weekend at the Beverly Hilton, but he did pretty much steal the show. (Uh, except for that female reporter making steam literally blow out of Mr. Nolan's ears!) Below is his description of the first time he met with Chris Nolan.
FYI: While reading, you HAVE to do it with Sir Michael/Mr. Caine's voice in your head, OK? Go...
"I was at home one Sunday morning about nine years ago and there was a knock on the door. And there was Chris standing there. I recognized him [as] the man who had directed two films that I loved…MEMENTO and the other one…(Mr. Nolan reminds him of the titel) INSOMNIA.
And he had a script, and I thought 'Oh, this is going be a lovely little thriller we're going to do!'"
Nope. Read on…
"So he came in and I said 'What's the name of the movie?' And he said 'Batman Begins.' And I thought 'Bloody hell! He's planning to do some great big movie!' And I thought, 'I'm too old play Batman, I wonder who he wants me to be?' I knew it wasn't Catwoman! And he said, 'The butler.'"
And…
"I thought, 'I don't know whether I want to say, 'Dinner is served, would you like another bowl of soup?' So he gave me the script and I said, 'I'll read it and give you a ring tomorrow.' And he said -- Chris is very, VERY secretive -- and he said, 'No, I want you to read it now and I'll be taking it with me.' So he had a cup of tea with me missus while I read it."
So…?
"I said, 'Yes, I'll do it.!' I was stunned by the writing, because it was a relationship -- it wasn't just like cipher characters that you normally get in these big special effect stunt movies. They were real, REAL people, and [the script was] written like a drama. And I said yes, and I've never regretted [my answer] for one moment."
And neither have we, Sir Michael/Mr. Caine, neither have we. - Bill "Jett" Ramey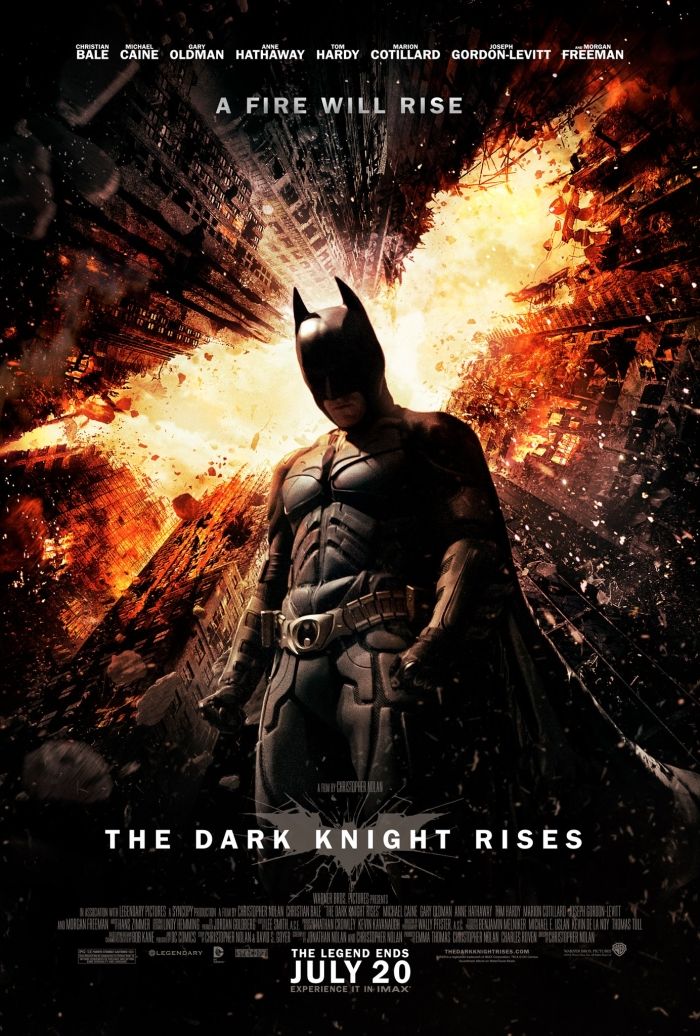 THE DARK KNIGHT RISES -- starring Christian Bale, Tom Hardy, Anne Hathaway, Michael Caine, Gary Oldman, Morgan Freeman, Joseph Gordon-Levitt and Marion Cotillard -- hits theaters on JULY 20, 2012!