I'm probably going to offend a few people here, so if that happens to you…
GOOD!
The venom displayed by "fans" over the casting of Ms. Hathaway as Selina Kyle in THE DARK KNIGHT RISES was, quite frankly, embarrassing. One complaint, that she wasn't "hot enough" to play Catwoman, was particularly ridiculous -- especially when you consider the type of individuals that were making that claim!
And the "uproar" over her Catwoman costume…oy vey!
"Where's her cowl?!" "Where are the ears?!" "Where's her whip!" "That AIN'T Catwoman!"
Whatever.
If you were one of those "fans' saying that sort of nonsense, you couldn't have been more WRONG -- she's absolutely AWESOME in the film. I warned you folks that you would end up looking stupid by spouting that sort of BS once all was revealed. Guess what, that's exactly what's happening.
Good!
Below is the Q&A with Ms. Hathaway from the July 7, 2012 press conference for THE DARK KNIGHT RISES.
On the "duality" -- or lack thereof actually -- when it comes to Selina Kyle/Catwoman.
"I loved that the focus was on…Selina and that there wasn't a schism within her -- she didn't change when she put on the suit. It was kind of her uniform which she had to wear for her 'job.'"
On the fact that Catwoman -- who is never called "Catwoman" in the film by the way -- has to fight and kick a lot of ass in RISES.
"When I got the part, Chris had called me into his office and said, 'OK, there's going be a lot of fighting, and when we did INCEPTION, Joe (Joseph-Gordon Levitt) got in really good shape.'
So Joe went to the gym for months, so when he did his fight sequence, he did all of his own fighting. I really liked that. I went into the gym before we started and came out when it was over. It was…a complete transformation."
On the fact that Chris Nolan didn't care about her looking "hot" and only wanted her in "fighting shape."
"I felt very lucky about [that]. Because I feel like in a situation like this -- and I don't know what other actresses have gone through -- I feel like sometimes there's a mandate that comes to you, an ideal of how you have to look, and the way I was treated on this movie was learn how to do what you need to do and then however you look, that's the way the character looks. And I just felt as a woman, very protected in that way."
And how did she kick all that ass while wearing heels?
"How did I do it in heels? You just do -- it's just part of being a woman (laughs)! You just figure it out. Uh, THE DEVIL WEARS PRADA was really good training for that. I kind of ran up and down Manhattan, so [in THE DARK KNIGHT RISES] I just ran up and down Gotham!"
Not that Anne cares, but she will definitely have the last laugh.- Bill "Jett" Ramey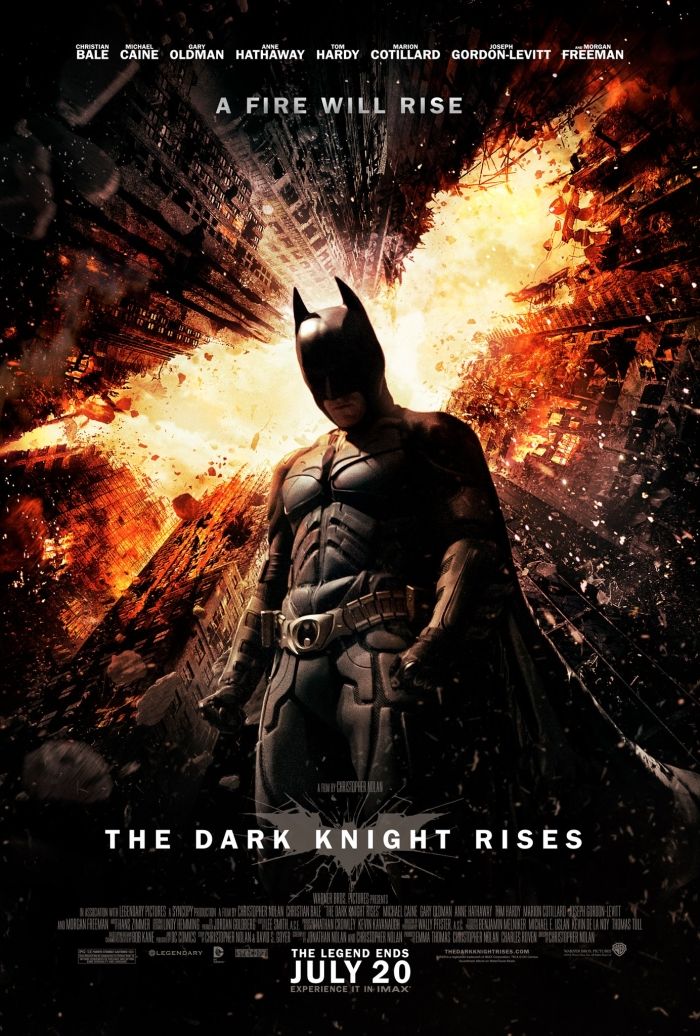 THE DARK KNIGHT RISES -- starring Christian Bale, Tom Hardy, Anne Hathaway, Michael Caine, Gary Oldman, Morgan Freeman, Joseph Gordon-Levitt and Marion Cotillard -- hits theaters on JULY 20, 2012!