Here's Anne Hathaway on
THE DAILY SHOW
last week promoting
ONE DAY
. Only about 5 seconds or so of "Catwoman Talk" here, FYI. Does she let it slip whether or not Selina is a hero or villain in
THE DARK KNIGHT RISES
? For the record, I've alway thought it was going to be the former...
Anne is cool -- and I'm not just saying that because she's sporting an Elvis T-Shirt in the video! I've interviewed her twice (once for GET SMART and another time for, well, some "other" film) and she was nice, funny, and a bit of a"character" as well each time. I'm glad Nolan chose her for to be Catwoman.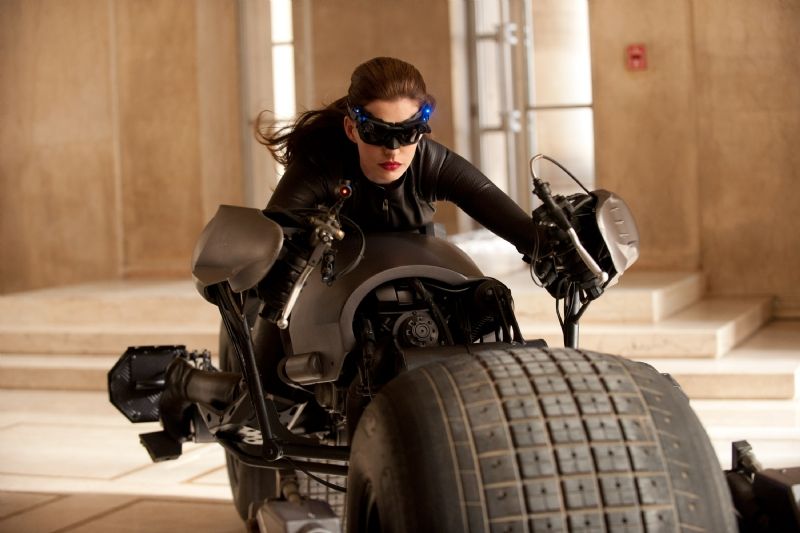 THE DARK KNIGHT RISES hits theaters next Summer on JULY 20, 2012!