Here's an update on the
TDKR
shoot out in SoCal via our friend "Phillip C." 3 new images -- including the first one I've seen of Morgan Freeman on the set -- follow. Enjoy!
"Well, filming for THE DARK KNIGHT RISES officially wrapped today, this was confirmed by Wally Pfister himself to a couple of friends of mine who met him earlier. All in all, it was a fantastic shoot, and although most of what was shot was hidden from our view (Thank goodness, I'm happy to say) the itty bitty bits that I was able to see have left no doubt in my mind that this film is going to be TREMENDOUS! Non-spoiler: What I will never forget is seeing Christian Bale in the Batsuit. He looks massive and intimidating (As I'm sure you're witnessed yourself) and I truly can't wait for this film.
Productions now moves downtown to do interiors shots on the 3rd and 4th at a building location before moving to XXXXXX location for exterior filming on the 8th through the 11th. Just a heads up, lots of spoilerish imagery may pop up from the XXXXXX shoot. I have some inside info on what's filming there and it may be hard for Team Nolan to completely hide what they are doing there. Thanks Jett!"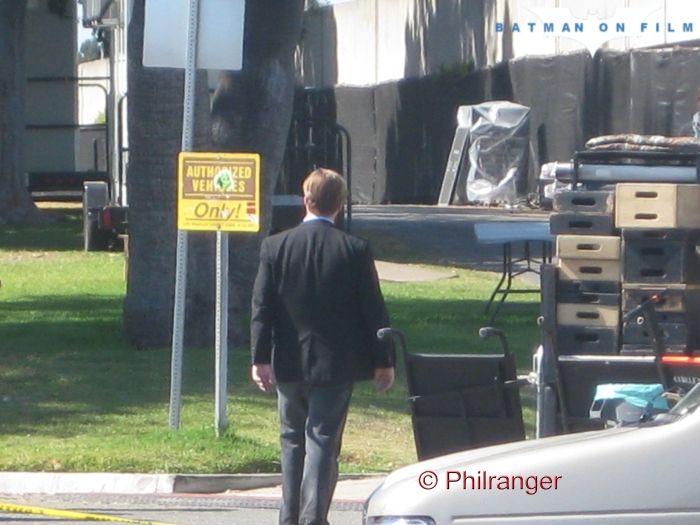 THE DARK KNIGHT RISES hits theaters next Summer on JULY 20, 2012!