Among the
many
things about
THE DARK KNIGHT RISES
that fanboys have complained about is that they don't think Tom Hardy's Bane is "big enough."
Whatever.
Here's what Tom Hardy himself had to say about that nonsense (via CINEMOVIE.TV)...
"I'm at 190. [lbs] Bat-fans want me to be over 220lbs. 400lbs. I'm like dude! Batman is like Superman, Spider-Man -- he belongs to so many people. So many people love him. He belongs to them, and when you step into that kind of character, you are going to fail. And be judged. I'm human, and I do read things. I read the comments, and I cry. I can't cry for everybody. I just give them a job, and be the best that I can be. Just trust me. I trust Nolan."
Damn straight brother! And by the way Tom, not all of us Batman fans -- in fact, I'd say most of us -- don't think that way. So don't worry about the ridiculous ramblings of a very small, but loud, minority of fandom.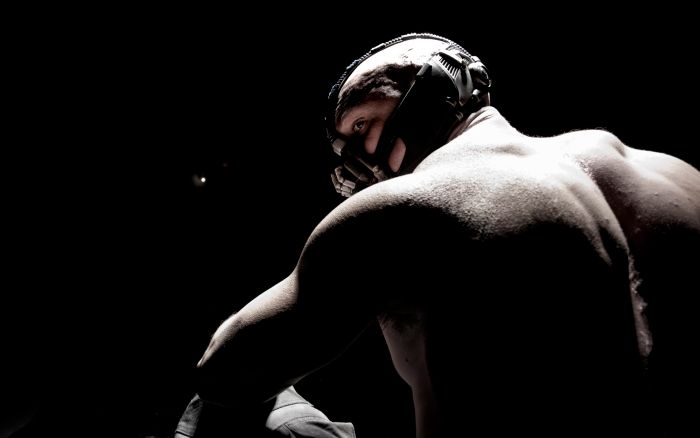 THE DARK KNIGHT RISES hits theaters next Summer on JULY 20, 2012!