EMPIREONLINE.COM
has now posted a little bit from their justed-released
THE DARK KNIGHT RISES
magazine exclusive. Head on over there to check out the whole thing, but I will post a blurb from director Chris Nolan below. (Warning! Though this is officially released information, some of this could be considered
SPOILERISH
to some and might want to be avoided by those avoiding them completely.)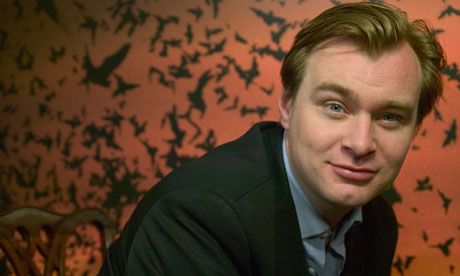 * Nolan on Batman in TDKR: "It's really all about finishing Batman and Bruce Wayne's story. We left him in a very precarious place. Perhaps surprisingly for some people, our story picks up quite a bit later, eight years after The Dark Knight. So he's an older Bruce Wayne; he's not in a great state."
* Nolan on Bane: "With Bane, we're looking to give Batman a challenge he hasn't had before. With our choice of villain and with our choice of story we're testing Batman both physically as well as mentally."
If you want to read more -- including a bit from Bane himself, Tom Hardy, as well as costume designer Lindy Hemming, click on the link provided above.