Here's a short blurb from
THE DARK KNIGHT RISES
screenwriter Jonathan Nolan on the film and the fact that the trilogy is coming to an end (via
HERO COMPLEX
)...
On what we can expect from TDKR: "Thereís a little team of Warner Bros. ninjas that follow me around. If I open my mouth, theyíll be like, 'Quiet!' and pop! A little poison dart."
On the trilogy coming to an end: "Itís bittersweet. Itís been the last nine years of my life. Itís very exciting, and weíre happy to be finishing the story, but Iím going to miss that character. Iím very excited to have been building this kind of universe that weíre all putting together in New York. I think itís very distinct from the Batman franchise, but it has a couple of elements in common, so Iím excited to be able to continue telling these stories."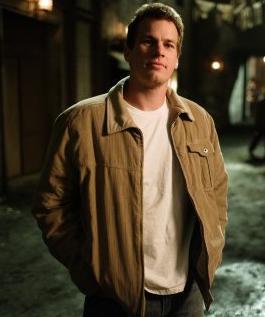 Bittersweat indeed. Speaking of Jonathan Nolan, HERE is my interview with J-Nol (as well as David Goyer) from back in 2008 at THE DARK KNIGHT press junket -- in case you missed it. (Thanks to BOF's John Bierly for the heads up!)
THE DARK KNIGHT RISES hits theaters next Summer on JULY 20, 2012!