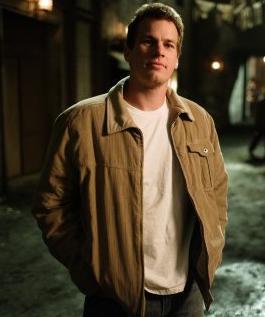 I found the following quote from
RISES
screenwriter Jonathan Nolan (via
IGN MOVIES
) on the film and Team Nolan's cinematic Batman story coming to an end...
"It's so much fun to write those characters and write the end. Well, I won't say 'the end' really since those characters belong to everybody but it's the end of our story. And what we did was bittersweet, but incredibly satisfying. Honestly, what I want to do at this point now is what I did with BATMAN BEGINS which is that I want to sneak into a screening opening night. A Thursday night screening. Actually it was a Tuesday night screening for BEGINS at Grauman's Chinese Theater and it was the most gratifying professional experience of my life. F***in' unbelievable. We had such a good time. And the thing about this next film is, well, this is it. At this point I just want to watch the movie with a real audience."
Jonathan's a very nice and cool dude and I've had the pleasure of visiting with him a couple of times -- most recently when I went out to LA for the premiere of the PROLOUGE. There, he also talked about RISES being bittersweet, but noted that someone will come along soon with their own take on Batman and blow us all away -- him included. A true Batman fan that J-Nol is!