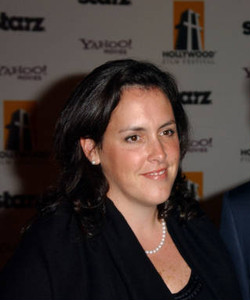 Below you'll find a a few quotes about
RISES
-- in particulary Bane, Bane, and Catwoman -- from one of the film's producers, the very cool Emma Thomas (via
TOTALFILM.COM
_...
* "Tom [Hardy] made a massive physical transformation for the role [of Bane]...it really is an intense performance. He finally feels like a match for Batman –- both physically and mentally."
* "Christian Bale and Tom Hardy are both such fiercely committed actors that pitching them as adversaries works incredibly well –- they have such a great chemistry on camera."
* [Anne Hathaway's Catwoman is completely new and it's a really interesting role. You never quite know where you are with her!"
Sounds great! And we'll see for ourselves when...
THE DARK KNIGHT RISES -- starring Christian Bale, Tom Hardy, Anne Hathaway, Michael Caine, Gary Oldman, Morgan Freeman, Joseph Gordon-Levitt and Marion Cotillard -- hits theaters on JULY 20, 2012!