Here's a few Bat-blurbs from Christian Bale via an interview with
NYDAILYNEWS.COM
...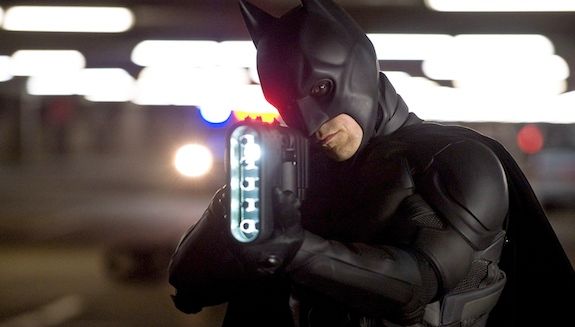 * On whether or not he'll ever play Batman again: "We need different rhythms in our life, donít we, and to me it would be the wrong rhythm to jump into a franchise at this point. For now, no, Iíd be looking for new experiences."
* On how he discovered the greatness of Batman: "I had never been someone into comic books, it just didnít interest me. It wasnít my thing. [After reading BATMAN: YEAR ONE], I found Batman has so many issues, heís not a healthy individual, this is somebody that is doing good, but heís right on the verge of doing bad. Heís got that killer within him that heís desperately not trying to let off his leash."
THE DARK KNIGHT RISES -- starring Christian Bale, Tom Hardy, Anne Hathaway, Michael Caine, Gary Oldman, Morgan Freeman, Joseph Gordon-Levitt and Marion Cotillard -- hits theaters next Summer on JULY 20, 2012!