Wow! What an honor! Via a press release...
BURBANK, CA – In celebration of the upcoming release of "The Dark Knight Rises," the film's director/writer/producer, Christopher Nolan, will be accorded a rare industry honor: Nolan will have his hand and footprints cemented into the famed forecourt of Grauman's Chinese Theatre in Hollywood.
The hand-and-footprint ceremony will take place on Saturday, July 7, at 10:00 a.m.
Jeff Robinov, President, Warner Bros. Pictures Group, stated, "Everyone at Warner Bros. joins me in congratulating Christopher Nolan, who has been such an integral part of our family for the past 12 years. We are extremely proud of the cinematic legacy he has given us through his films. At only 41, Christopher takes his place alongside other industry giants featured at Grauman's, and generations of fans will remember the extraordinary impression he left on their imaginations."
Opening on July 20, 2012, "The Dark Knight Rises" is Nolan's hugely anticipated conclusion to his Dark Knight trilogy, which began in 2005 with "Batman Begins." In 2008, he followed with "The Dark Knight," which broke multiple records on its way to earning more than a billion dollars at the worldwide box office.
Apart from the blockbuster franchise, Nolan earned widespread praise, and two Academy Award® nominations, for his hit thriller "Inception," which remains one of the most talked about films in recent years. He earned his first Academy Award® nomination for his screenplay for the thought-provoking 2000 release "Memento," which he also directed. His other directing credits include "Insomnia" and "The Prestige." p> About "The Dark Knight Rises":
Warner Bros. Pictures' and Legendary Pictures' "The Dark Knight Rises" stars Christian Bale, Michael Caine, Gary Oldman, Anne Hathaway, Tom Hardy, Marion Cotillard, Joseph Gordon-Levitt, and Morgan Freeman. Christopher Nolan directed the film from a screenplay by Jonathan Nolan and Christopher Nolan, story by Christopher Nolan & David S. Goyer. Emma Thomas, Christopher Nolan and Charles Roven produced the film, with Benjamin Melniker, Michael E. Uslan, Kevin De La Noy and Thomas Tull serving as executive producers, and Jordan Goldberg co-producing. "The Dark Knight Rises" is based upon Batman characters created by Bob Kane and published by DC Comics.
Warner Bros. Pictures presents, in association with Legendary Pictures, a Syncopy Production, a Film by Christopher Nolan, "The Dark Knight Rises." Opening in theatres and IMAX on July 20, 2012, the film will be distributed worldwide by Warner Bros. Pictures, a Warner Bros. Entertainment Company. "The Dark Knight Rises" has been rated PG-13 for intense sequences of violence and action, some sensuality and language.
About Grauman's Chinese Theatre: The most famous movie palace in the world, Grauman's Chinese Theatre (www.chinesetheatres.com), is turning 85 years-old in 2012. Today, The Grauman's Chinese Theatre forecourt is among the world's most photographed tourist sites.
The Chinese Theatre handprints-footprints ceremony is rich in tradition and provides the over four million people a year who visit the site an opportunity to experience the lore of Hollywood up close. The Chinese Theatre handprints-footprints tribute is among most selective of all, since, over the course of nine decades, only 250-plus such honors have been presented in some 208 official ceremonies.
Movie exhibitor Sid Grauman, who was one of Hollywood's best known and most creative showmen, opened The Chinese in 1927 and launched the handprint-footprint ceremony to honor, in a meaningful and unique gesture, selected and worthy stars at his red carpet premieres and first run films. Among the first handprints and footprints were those of the legendary Mary Pickford and Douglas Fairbanks.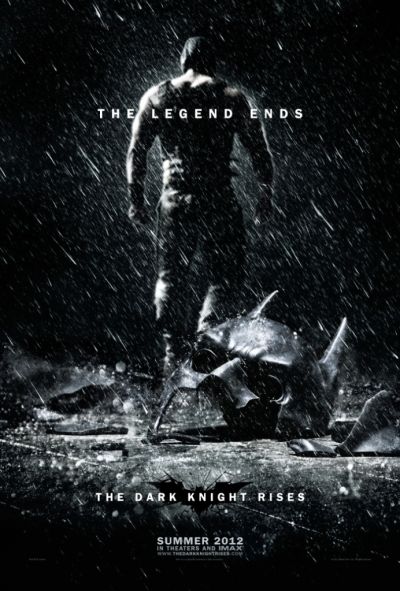 THE DARK KNIGHT RISES -- starring Christian Bale, Tom Hardy, Anne Hathaway, Michael Caine, Gary Oldman, Morgan Freeman, Joseph Gordon-Levitt and Marion Cotillard -- hits theaters on JULY 20, 2012!