I am back from a long weekend in Los Angeles/Beverly Hills/Hollywood -- good times had by all!
On Saturday, July 7th, I attended the ďhands/feet-in-cementĒ ceremony for Chris Nolan at Graumanís Chinese Theatre and was accompanied by my wife Rachel and MMMís Sean Gerber. We were provided a GREAT spot to witness and cover the event -- as you can probably tell from the pictures and the video thatís posted below. Speaking of which, hereís the actual ceremony. It was one of the coolest things I've had a chance to do thanks to BOF...
Here's a few cool images we snapped while there...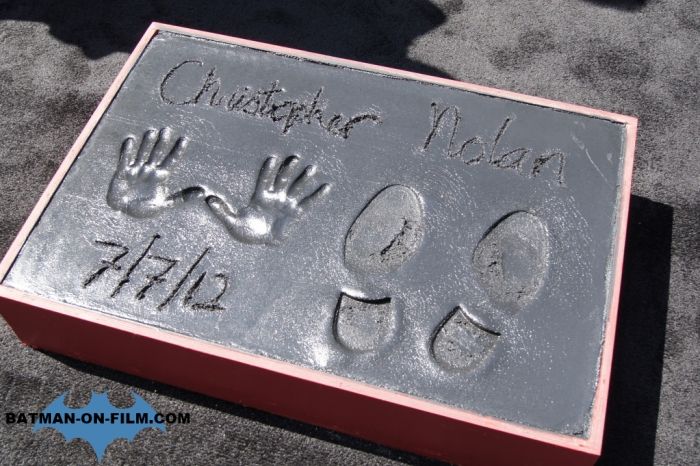 This needs no caption!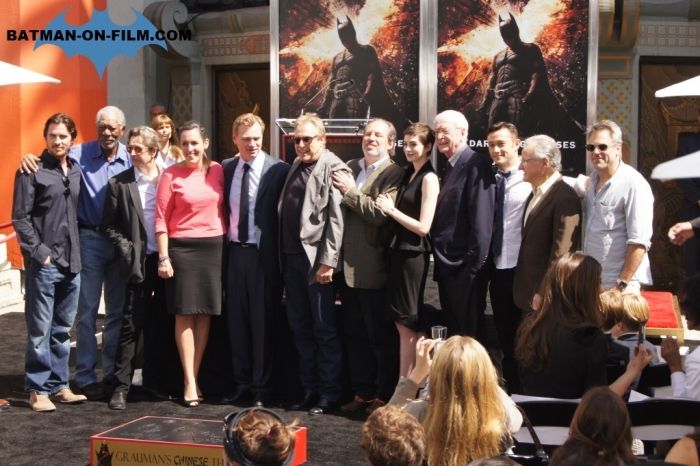 The Cast and Crew of Chris Nolan's DARK KNIGHT TRILOGY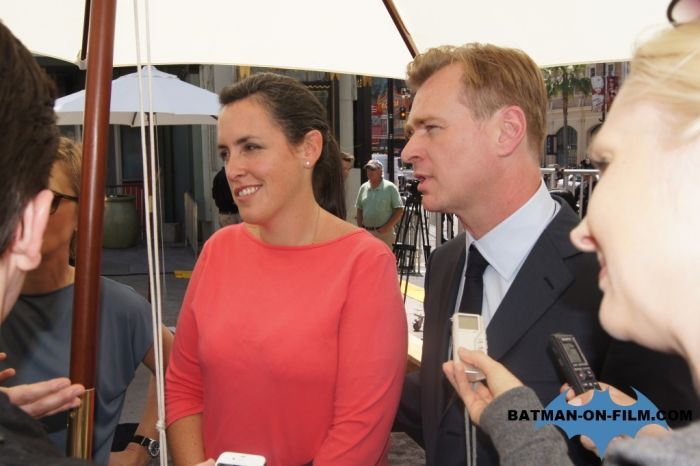 Emma Thomas and Chris Nolan
Afterwards, we got the chance to chat briefly with Chris Nolan, Emma Thomas and Sir Michael Caine. We turned it into a podcast and you can listen to it RIGHT HERE. The picture above of Chris Nolan and Emma Thomas was taken by my wife Rachel as I talked to them.
It was a wonderful experience -- a once in a lifetime one at that -- and I am honored to have been invited and attended.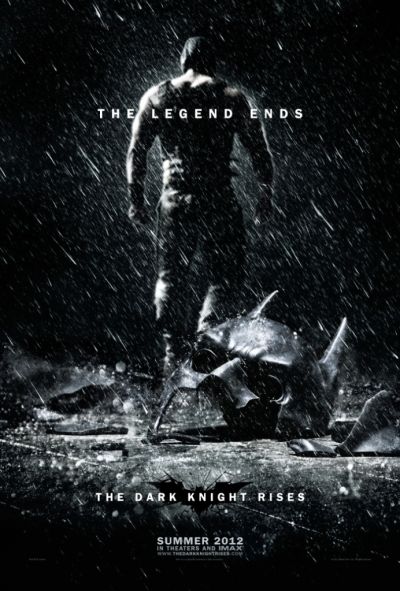 THE DARK KNIGHT RISES -- starring Christian Bale, Tom Hardy, Anne Hathaway, Michael Caine, Gary Oldman, Morgan Freeman, Joseph Gordon-Levitt and Marion Cotillard -- hits theaters on JULY 20, 2012!