Anyone still bitching about the lack of marketing for
THE DARK KNIGHT RISES
needs to STFU. Really, you look stupid dude -- but that's probably what you do. Anyway...
2 more character banners for RISES have showed up online. Enjoy! (I wonder...how many Facebook Covers now consist of one of these banners? I now mine does!)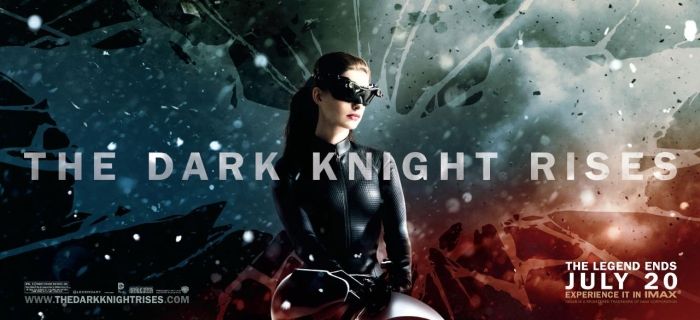 We've seen these before as a poster, but they're still cool nonetheless. Not a fan of the Catwoman one, but I do dig the one featuring The Batman. Watch trailer #3 just for fun...
THE DARK KNIGHT RISES -- starring Christian Bale, Tom Hardy, Anne Hathaway, Michael Caine, Gary Oldman, Morgan Freeman, Joseph Gordon-Levitt and Marion Cotillard -- hits theaters on JULY 20, 2012!