Well, it looks as if some sort of outside location shooting will be taking place in London. Here's an image of a Gotham Police Department SWAT van...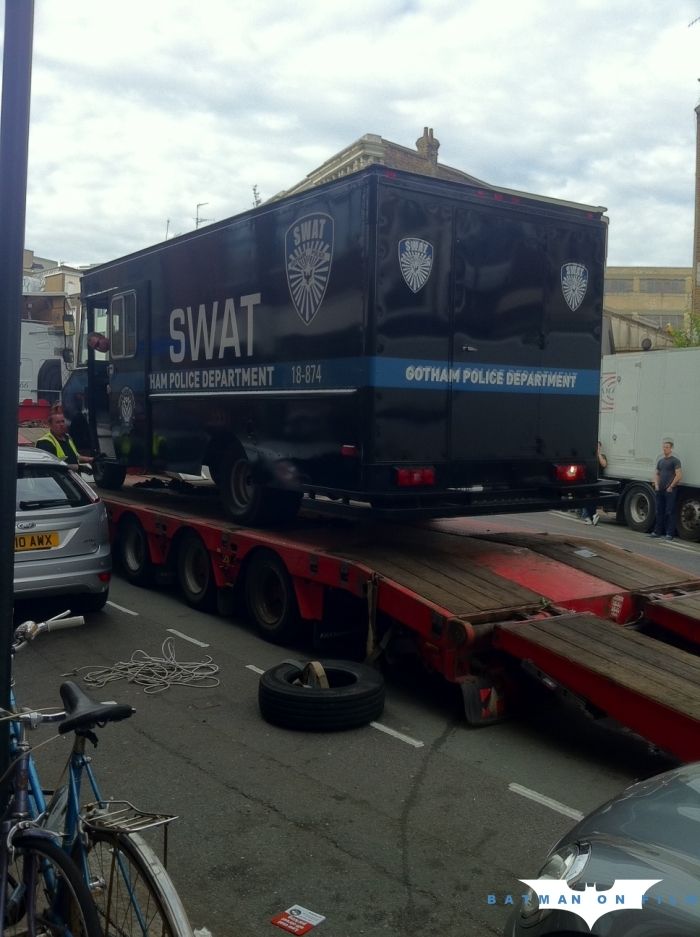 A friendly reminder to Warner Bros.: If any outside location filming in London involves Christian Bale, Tom Hardy, and Anne Hathaway in costume (as Batman, Bane, and Catwoman respectively), you might want to release official images of them BEFORE someone takes a crappy spy-pic and puts it up online. Anyway...
Thanks to "Ish" and "Kuna" for sending in the image.