Well, I guess we don't have to wonder whether or not there will be a viral campaign for
THE DARK KNIGHT RISES
.
Via the OFFICIAL TDKR WEBSITE, a TWITTER-led campaign has revealed the first image of Tom Hardy as Bane! To participate, go to your Twitter account and post "#thefirerises" as a status update. Then go HERE and watch the results!
Oh yeah, here's Bane...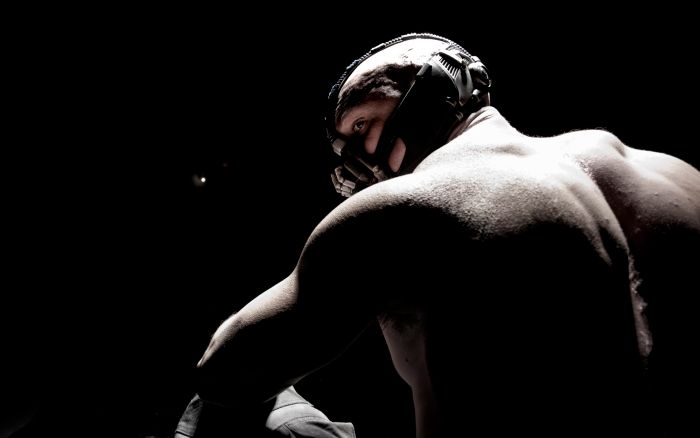 Sweet! Click on the image above for a larger HQ version.