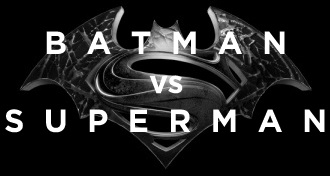 BvS Shooting 1st Scene in an LA Football Stadium
Author: Bill "Jett" Ramey (Follow @BATMANONFILM)
October 15, 2013

A scene for BATMAN VS. SUPERMAN will be filmed in Los Angeles on Saturday, October 19, 2013 at East Los Angeles College Weingart stadium during halftime of a college football game between East Los Angeles College and Victor Valley College. According to East Los Angeles Campus News, the stadium being transformed into Gotham City University's home stadium and will feature a contest between Gotham City University and rival Metropolis State University.
The first 2,000 people who sit in the filming area of the stadium get to be extras in the film. There will also be prizes raffled off throughout the night. The crowd will be asked to wear the Gotham City University's colors of black and gold. The entire length of the shoot will be around 20 minutes and consist of three takes during halftime.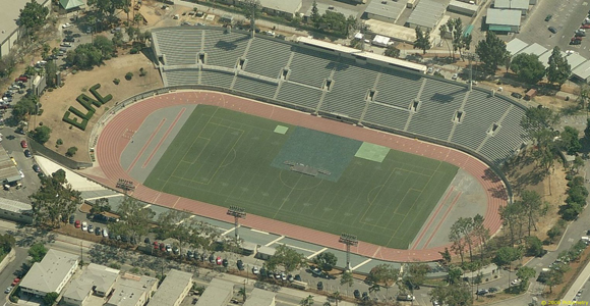 May take? Thanks for asking! My first thought is, "A football game, again? Really?" But I'm quite sure whatever they are filming football game-wise will not resemble the Gotham Rogues stuff from THE DARK KNIGHT RISES in the least. As someone who was actually there in Pittsburgh back in August of 2011 for RISES' Heinz Field shoot (CLICK HERE for my RISES set report), I know firsthand that it was an all-day, and I mean ALL-DAY, affair. This 20 minute-ish shoot for BvS tells me that this football scene will probably amount to a pee in the ocean time-wise in the film.
The only thing that makes me raise an eyebrow is that Gotham's team – albeit a collage, not pro football squad this time – sports black and gold colors just like the Gotham Rogues from RISES. WTF?! Couldn't Zack Snyder and David Goyer have mixed up the color scheme just for, well, the sake of being different from what we saw in RISES? I for one certainly think so.
With all that said, I'm quite sure whatever will take place at this "football game" will NOT resemble what took place in THE DARK KNIGHT RISES.