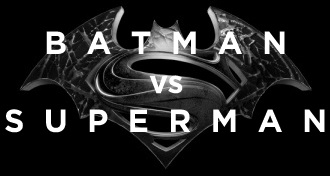 Goyer BvSIs Futher Along Than We Think
Posted by: Bill "Jett" Ramey (Follow @BATMANONFILM)
September 27, 2013

Via a recent video interview, BvS screenwriter says that the "World's Finest" (Ugh! I'm not a fan of that moniker for Batman/Superman team-ups!) says that the project is "...a bit a further a long than what people realize." Goyer also says that he's really not concerned about what fans think -- especially when it comes to casting or story decisions...
"From a fan point of view, we're conscious of that when you're working on these things, but you can't let yourself be paralyzed by that. At the end of the day you still have to create something. You have to write the story that you want to write, and hope that people want to see it."
Agreed. Writers and filmmakers should be loyal -- for the most part -- to the source material, but they should also have the freedom to adapt the source material to the screen. For example, if a Batman filmmaker want's The Joker to wear makeup and not be "permawhite," then that's perfectly OK.
Goyer also commented on who he thought would win in a battle between The Dark Knight and The Man of Steel...
"Most comic book purest would says Batman because he is the ultimate strategist. Even though it makes no sense what so ever. If Superman just flicked his finger Batman would be done for. I don't know. You'll have to watch the film in a year and a half or whatnot when it comes out to see what happens."
BATMAN VS. SUPERMAN -- or whatever it's ultimately titled -- hits theaters on July 17, 2015.
SOURCE: CINEMABLEND.COM



comments powered by