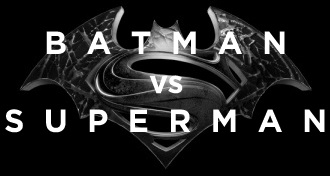 Brolin Confirms BvS Batman Rumors
Posted by: Bill "Jett" Ramey (Follow @BATMANONFILM)
September 7, 2013

A few weeks ago, BOF was the first to tell y'all that Warner Bros. was going to cast an AN OLDER ACTOR AS BATMAN. BOF also told you that actor Josh Brolin was in the mix to play that older Bruce/Batman in the sequel to MAN OF STEEL.
While Ben Affleck got the part, Mr. Brolin is confirming that yes, he was in the mix to be the new Dark Knight...
"We did. I didn't have conversations about it, but Zack, that was part of his idea. It just didn't turn out. It's OK. It is OK. You know, another scenario might have worked better, but I'm happy for Ben."
So what does Mr. Brolin think of all of the nonsense about Mr. Affleck's casting? Here you go...
"I've never seen such a global reaction in my life. I feel for him, truly. I would not want to be him right now. The reaction becomes so personal. It's like, 'Fuck this guy, I wish he was dead.' And you're like, 'What? Dude, seriously? This guy is just working like you are. He's doing the same thing you are. He's trying to make the best choices he can. I just feel for anybody who gets lambasted at that level. I want him to kick ass and I want everyone to love it and kind of eat their words."
For the record, Mr. Affleck's casting didn't get "lambasted" by BOF or any SANE Batman fans. While it's certainly more than OK to disagree with the choice, it's NOT OK to act like a two year old throwing a fit. Sorry, but that's NOT someone simply expressing their "opinion." The ridiculous reaction by a small, but vocal, segment of Batman "fans" was an embarassment to all of Batman fandom. So I'm with Mr. Brolin in hoping Ben kicks ass and makes all those fit-throwers eat their words.
SOURCE: HUFFINGTONPOST.COM



comments powered by