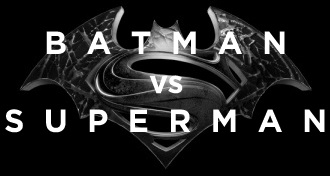 BvS Shooting 1st Scene in an LA Football Stadium - More Pics
Author: Bill "Jett" Ramey (Follow @BATMANONFILM)
October 21, 2013

Here are a few more pictures from the filming of BATMAN VS. SUPERMAN on October 19, 2013 at East Los Angeles College's Weingart Stadium from BOF'er "Andrew L."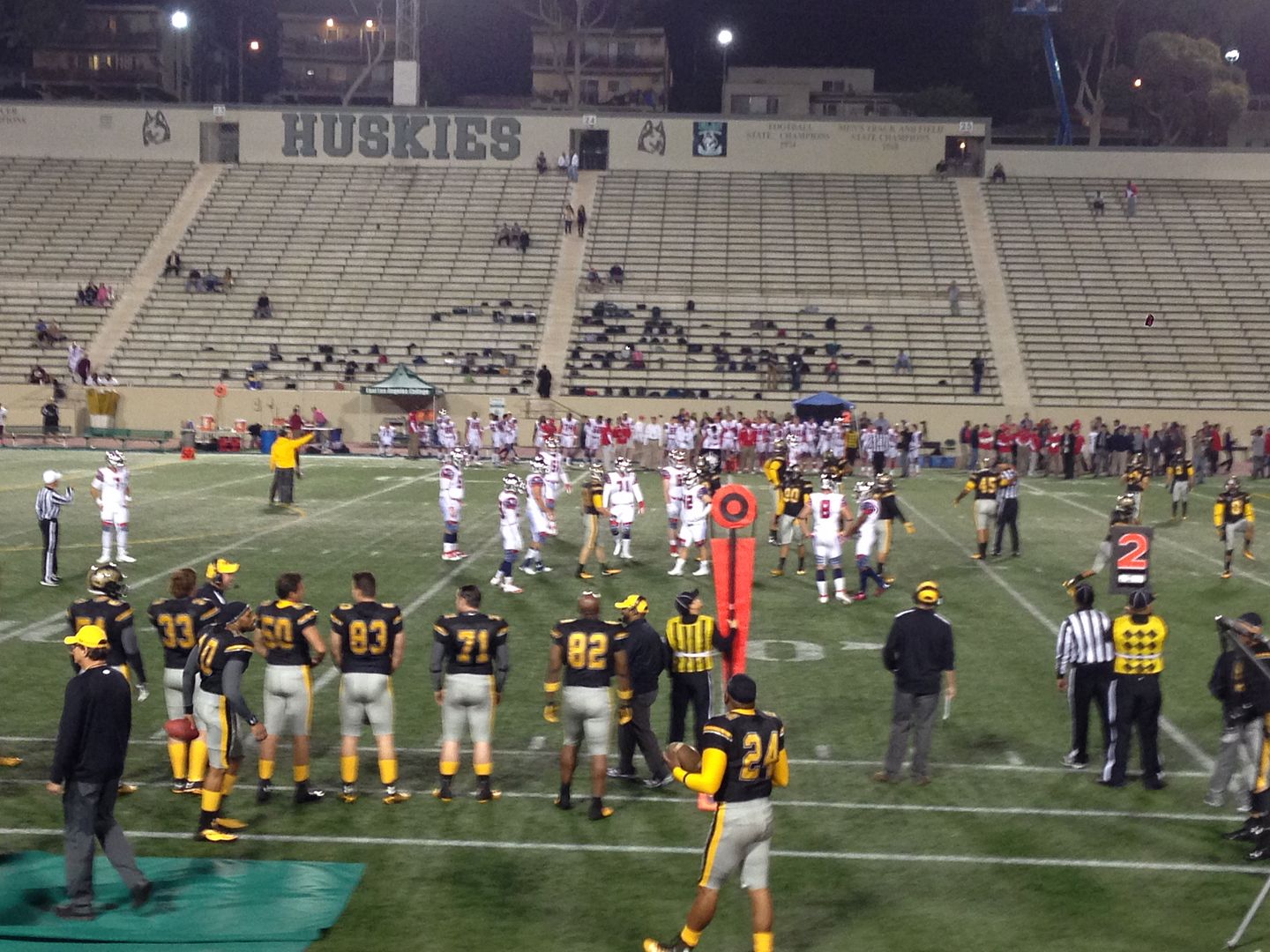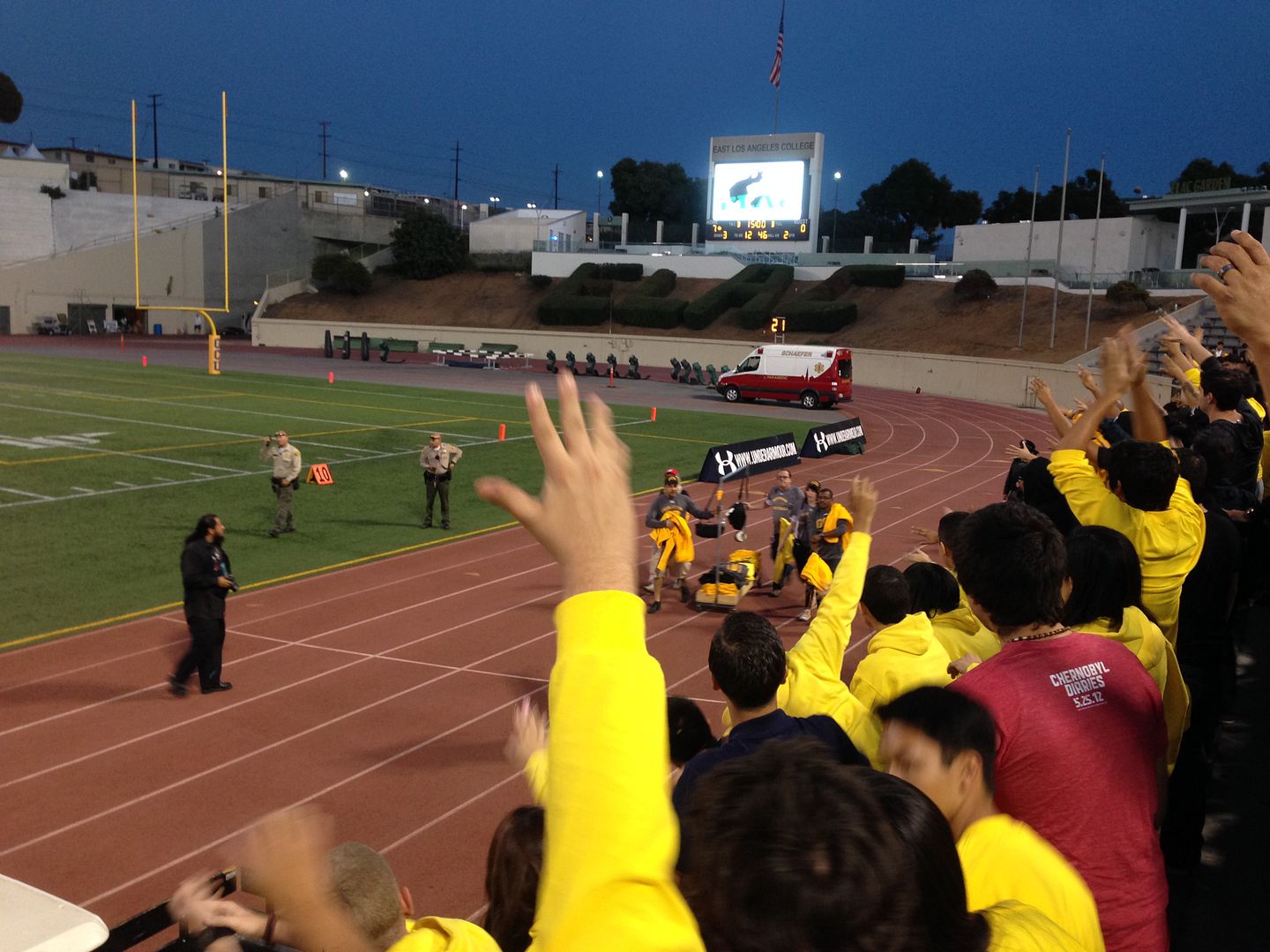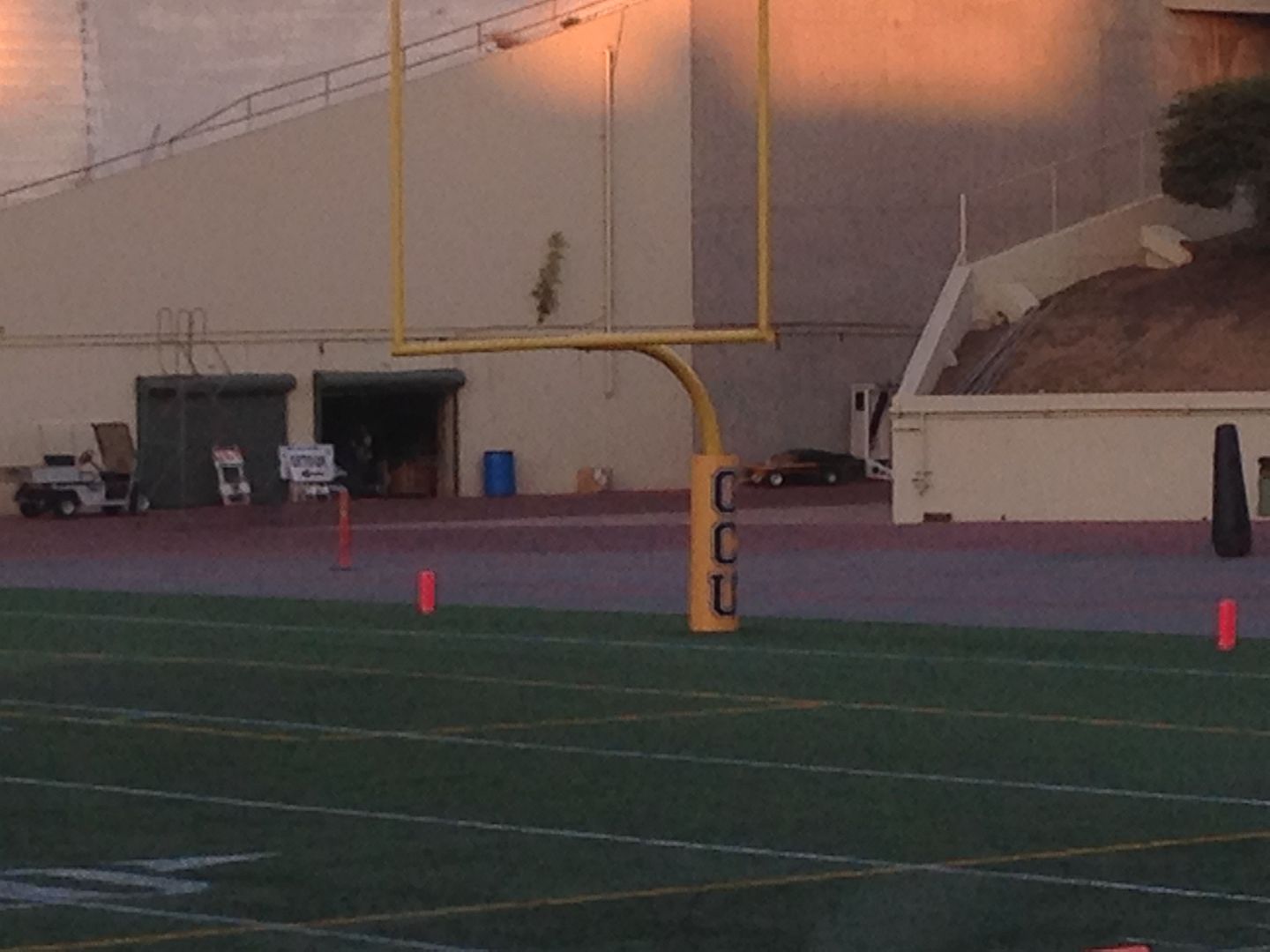 Here's Andrew's decripton of what went down...
"Filming started during halftime of the real game and lasted roughly 30 to 40 minutes. They filmed three plays: a quarterback sack, a running back being tackled, and miscue that led to a Metropolis State University touchdown. After the halftime shoot and at the end of the game, Warner Bros. reps threw out Gotham City University foam fingers and pom poms, along with various Batman and Superman freebies such as stuffed toys, hats, ARKHAM video games, two XBox 360's, four Nokia Lunina phones, and two huge flat screen TVs. From what was said, this will be the first scene of the film. One of the producers mentioned that the film was indeed titled 'Batman vs. Superman.' It appears that they'll be filming [second unit stuff] for the next six months, but they didn't mention when principle photography will begin next year."
BATMAN VS. SUPERMAN hits theaters on July 17, 2015.