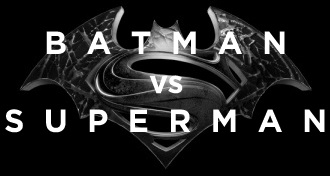 BvS Shooting 1st Scene in an LA Football Stadium - Pics
Author: Bill "Jett" Ramey (Follow @BATMANONFILM)
October 20, 2013

Here are a few pictures from the filming of BATMAN VS. SUPERMAN on October 19, 2013 at East Los Angeles College's Weingart Stadium from BOF'er "Andrew L."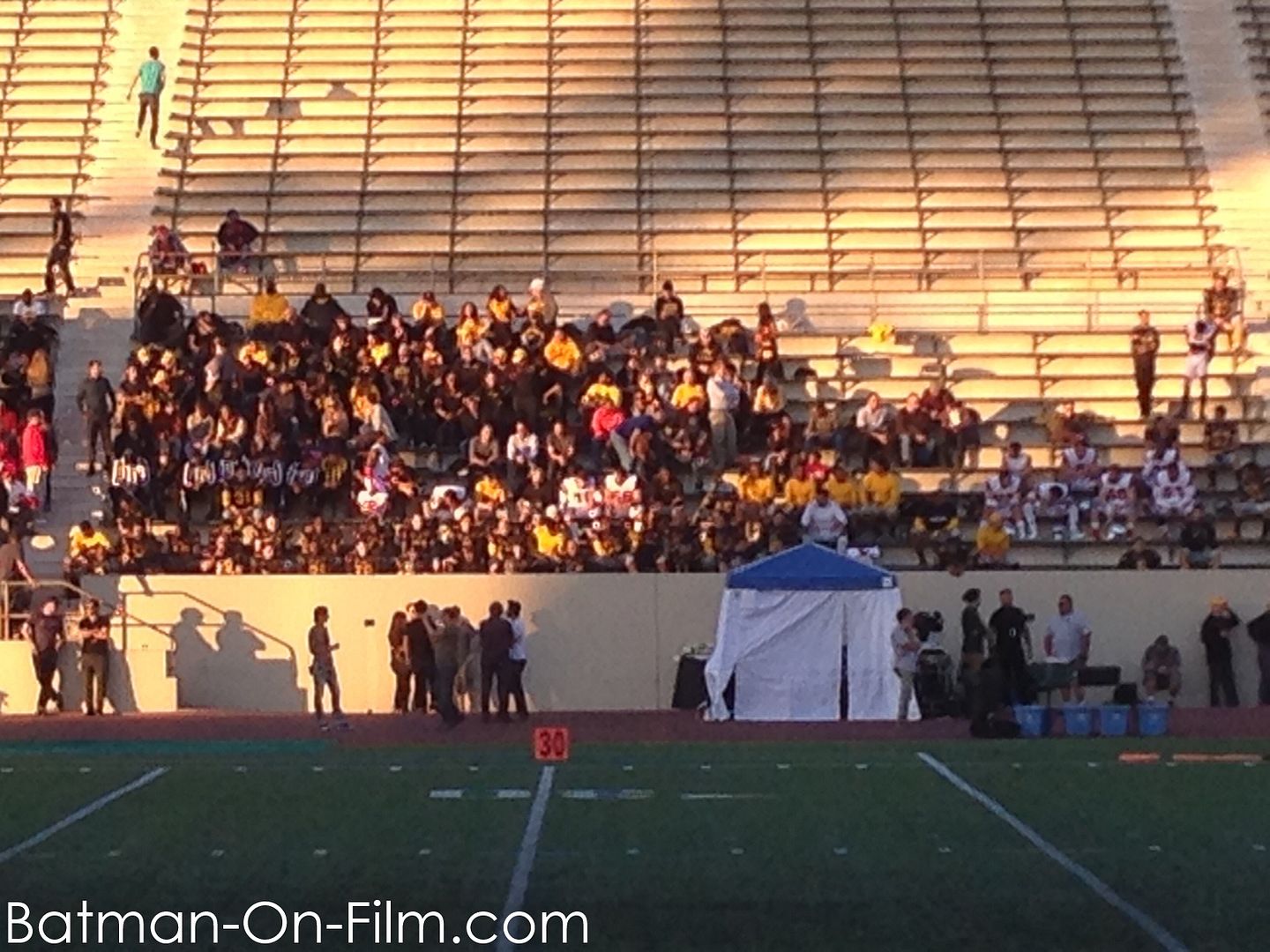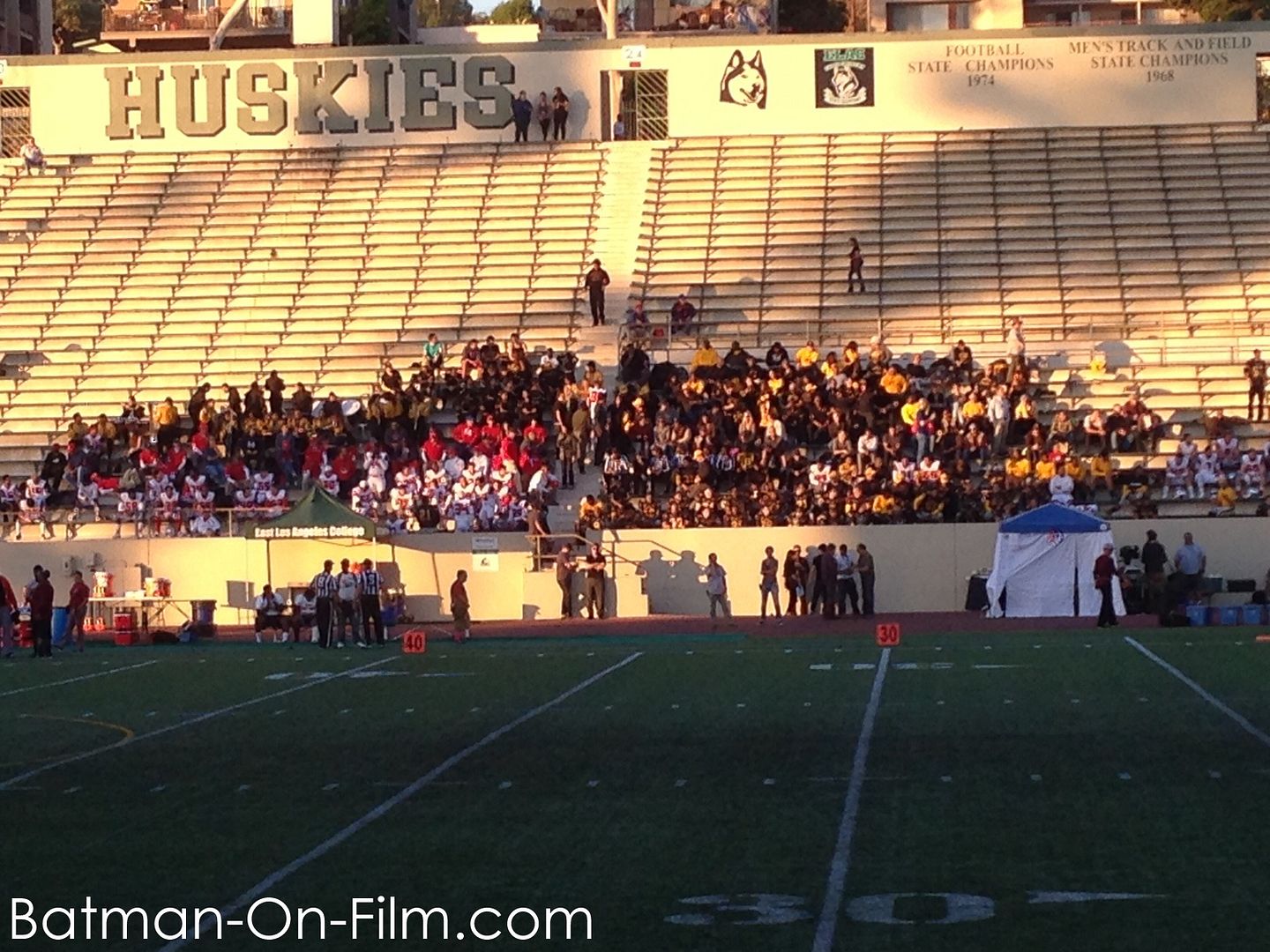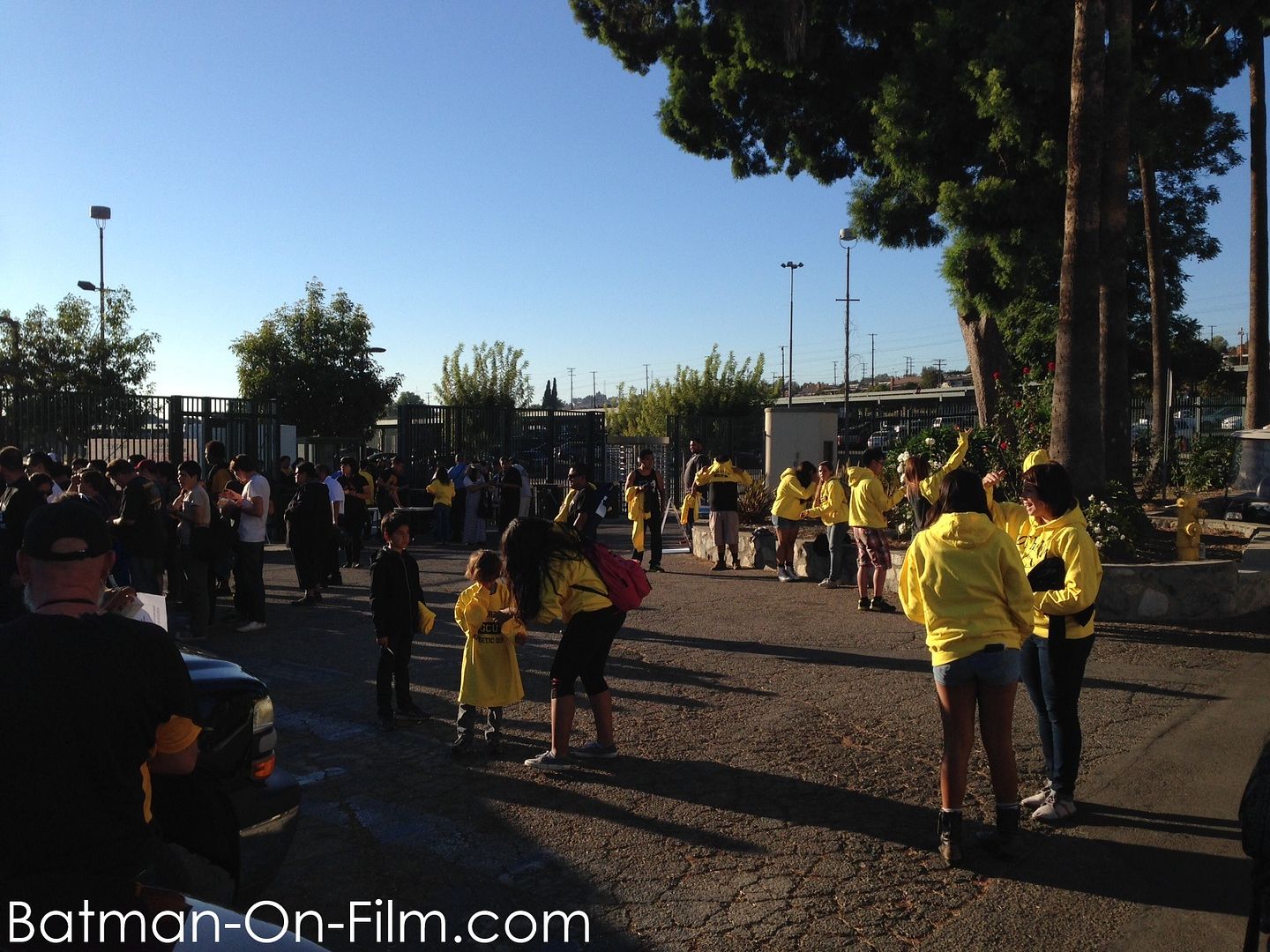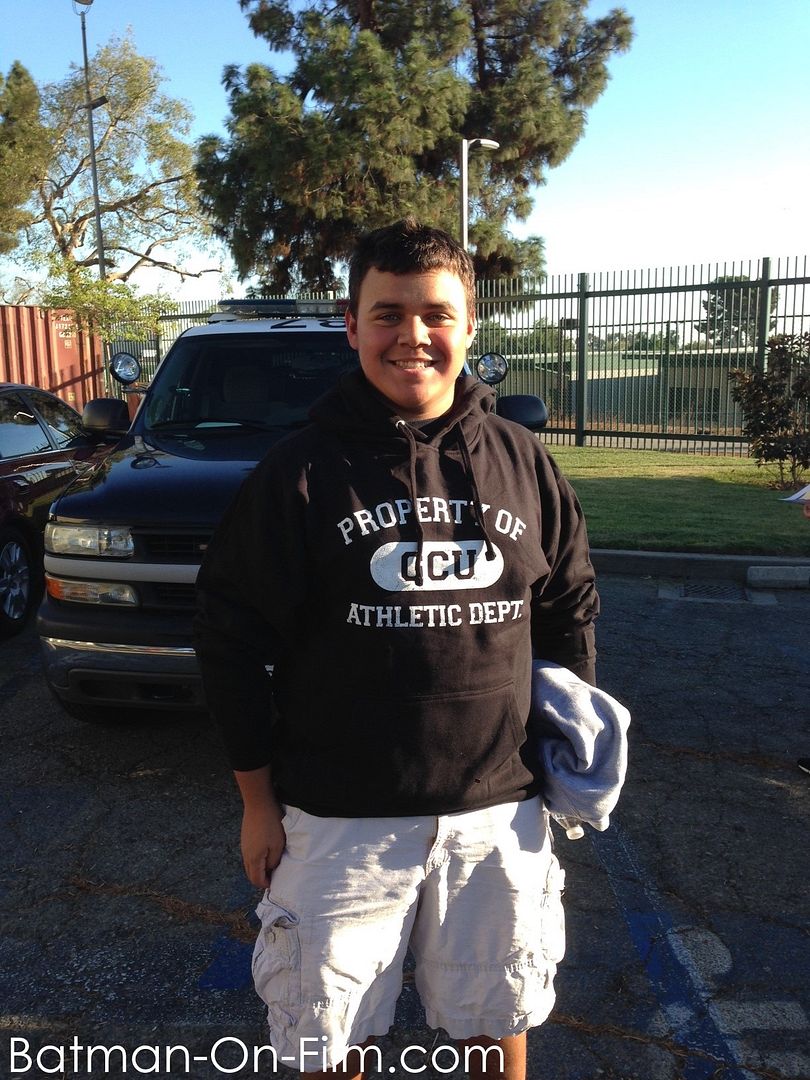 UPDATE: CLICK HERE for more pics from the shoot by BOF'er "Andrew L."
BOF'er "Ethan" was on hand as an extra and here's what he had to say...
"Hi Jett. I was able to be an extra Saturday night for BATMAN VS. SUPERMAN. Not much to tell really other than that they gave us either 'Gotham City University' or 'Metropolis State Universey' gear to wear while sitting in the stands. Zack Snyder was there supervising. There were people there from Warner Bros. and they told us all we'd be in 'Batman Vs. Superman,' so I guess that is the official title. On the field. they shot scenes of the two teams playing football. Afterwards, Warner Bros. gave away various Nokia products, so I assume that Nokia will be one of the film's promotional tie-ins."
BATMAN VS. SUPERMAN hits theaters on July 17, 2015.