MOS On EW's Summer Preview Issue Cover
Posted by: Bill "Jett" Ramey (Follow: @BATMANONFILM)
April 10, 2013



Zack Snyder's MAN OF STEEL is featured on the cover of ENTERTAINMENT WEEKLY's "Summer Preview" issue. In addition, there's a few cool tidbits about the film revealed in the feature. Here's a few...

Director Zack Snyder on Kryptonite: "I'll be honest with you, there's no Kryptonite in the movie." (HA! I'm sure fanboys worldwide are having a complete freak-out over that..which makes me very happy!)

A blurb from the article: Henry Cavill, the latest star to wear the red cape, instead plays a Superman who isn't fully comfortable with that god-like title. This film reveals that even on Krypton, young Kal-El was a special child, whose birth was cause for alarm on his home planet. (More on that in the magazine) And once on Earth, his adoptive parents, Ma and Pa Kent (Kevin Costner and Diane Lane), urge him not to use his immense strength – even in dire emergencies — warning that not every human would be as accepting of him as they are. So Clark Kent grows up feeling isolated, longing for a connection to others, and constantly hiding who he is. As a result, THE MAN OF STEEL presents the frustrated Superman, the angry Superman, the lost Superman. "Although he is not susceptible to the frailties of mankind, he is definitely susceptible to the emotional frailties," Cavill says.

For more, EW.COM.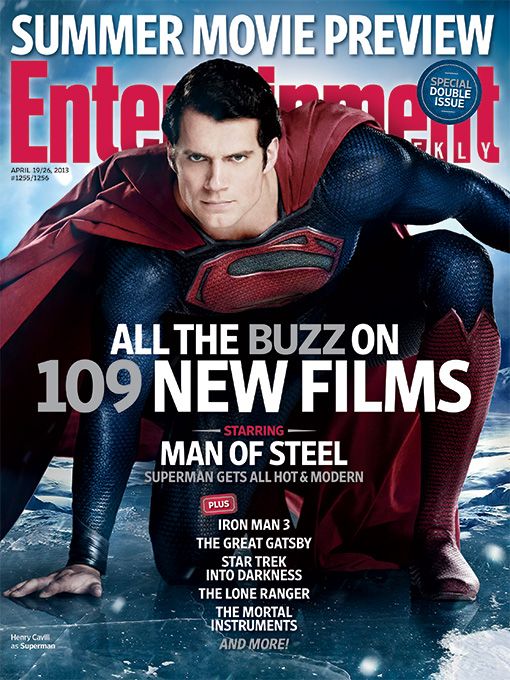 MAN OF STEEL flies into theaters on JUNE 14, 2013!



comments powered by