Batman Day 2016 Teaser Poster!
Posted by: Bill "Jett" Ramey (Follow @BATMANONFILM)
Date: September 17, 2016

The fine folks at Warner Bros. were kind enough to send me the new "Teaser One Sheet/Poster" for THE LEGO BATMAN MOVIE so I could share with y'all...and on BATMAN DAY too! Check it out below!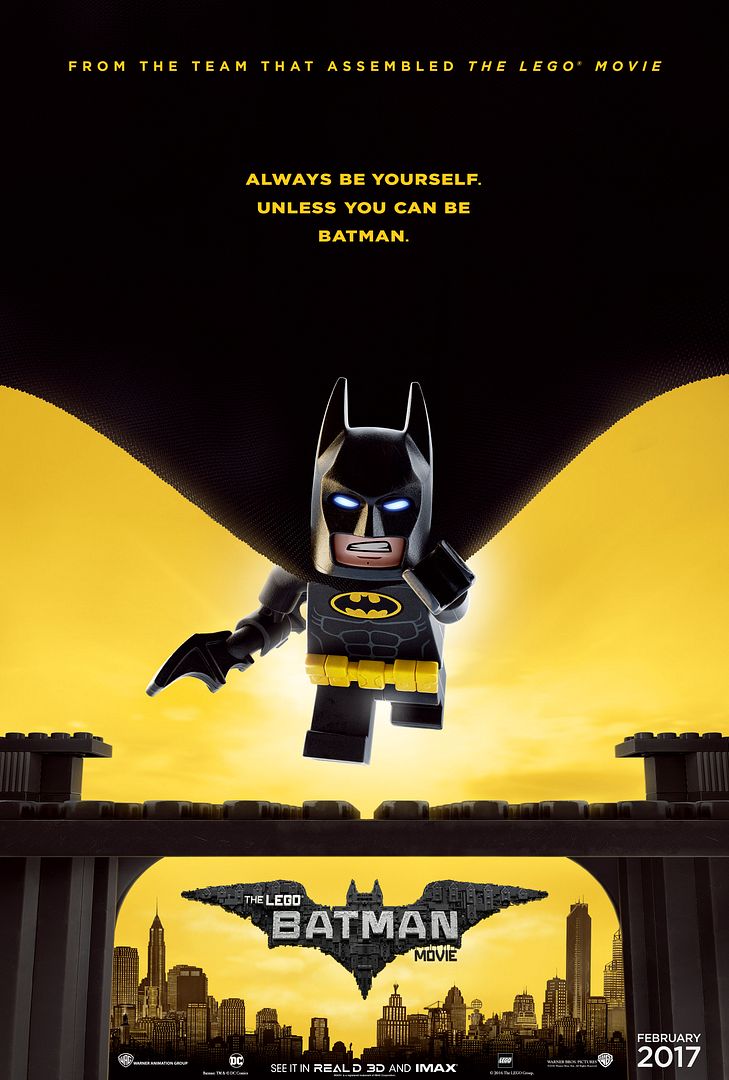 Absolutely. If you can't be yourself, be BATMAN! And in honor of that moto -- and BATMAN DAY 2016 -- here is yours truly being Batman on my 3rd birthday in 1968...
Man, I SO love Batman! Always have, always will.
Awesome! I'll admit, I'm as fired-up for this film as I am for the solo Batfleck Batflick!
THE LEGO BATMAN MOVIE hits theaters on FEBRUARY 10, 2017!
In the irreverent spirit of fun that made THE LEGO MOVIE a worldwide phenomenon, the self-described leading man of that ensemble – LEGO Batman – stars in his own big-screen adventure: THE LEGO BATMAN MOVIE. But there are big changes brewing in Gotham, and if he wants to save the city from The Joker's hostile takeover, Batman may have to drop the lone vigilante thing, try to work with others and maybe, just maybe, learn to lighten up.

comments powered by