Billy Dee Williams Voicing Two Face!
Posted by: Bill "Jett" Ramey (Follow @BATMANONFILM)
Date: November 30, 2016

Director Chris McKay has revealed that Billy Dee Williams -- who played D.A. Harvey Dent in 1989's BATMAN -- will provided the voice of Two Face in THE LEGO BATMAN MOVIE.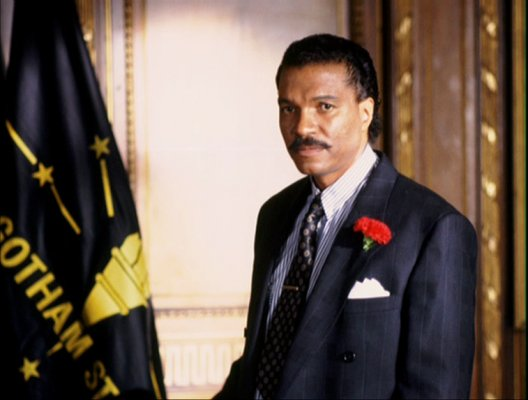 Williams was supposed to actually play Two Face in the sequel to BATMAN '89. However, the part of Harvey Dent/Two Face somehow morphed into the Max Shreck character in Tim Burton's BATMAN RETURNS (which sucks) and was played by Christopher Walken. By the time Two Face actually did appear on film in 1995's BATMAN FOREVER, director Joel Schumacher (who replaced Burton due to BATMAN RETURNS sucking) recast the role with Tommy Lee Jones (who sucked).
THE LEGO BATMAN MOVIE hits theaters on FEBRUARY 10, 2017!
In the irreverent spirit of fun that made THE LEGO MOVIE a worldwide phenomenon, the self-described leading man of that ensemble – LEGO Batman – stars in his own big-screen adventure: THE LEGO BATMAN MOVIE. But there are big changes brewing in Gotham, and if he wants to save the city from The Joker's hostile takeover, Batman may have to drop the lone vigilante thing, try to work with others and maybe, just maybe, learn to lighten up.

comments powered by