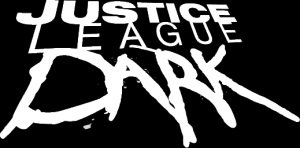 GDT Discusses Tying JL DARK Into MAN OF STEEL
Posted by: Bill "Jett" Ramey (Follow @BATMANONFILM)
July 8, 2013


When it comes to Guillermo Del Toro's "Justice League Dark"/"Dark Universe" -- whatever it'll ultimately be titled -- I'm 100% on board. Now, when it comes to having this particular DC Comics-based film existing in the same cinematic universe as MAN OF STEEL, eh, um, I can't say that I'm down with that. Anyway, here's what the GDT had to say about the status of his supernatural DC-based film while promoting PACIFIC RIM (via my friends over at MTV Splash Page)...
Personally, I hope that this film is its own thing and isnít beholden to MAN OF STEEL, the MOS sequel, the upcoming Batman on film reboot, or any other DC-based film. Forcing filmmakers to account for whatís going on in other films has got to be creatively stifling as hell for these guys when it comes to both story and aesthetics. (Really, does anyone want Warner Bros. to tell Zack Snyder and David Goyer to include cameos by Swamp Thing, The Spectre, etc. in their Super-sequel? Or, do we want my friends at Warner Bros. to tell GDT to make his film more "realistic" so it'll jibe with what they're doing in the MOS films?)
Whatever.
To some Iím preaching to the choir, and to others, I just donít ďget it.Ē
Regardless, I want to see this film and Iím hoping like heck that Warner Bros. gives it the greenlight here shortly.



comments powered by