"Selina Kyle" (S1/E2)
Author: Bill "Jett" Ramey (Follow @BATMANONFILM)
September 30, 2014

EPISODE INFO: "Selina Kyle" was written by Bruno Heller and directed by Danny Cannon. It originally aired on the FOX television network on September 29, 2014. It is based on "Batman" characters owned and published by DC Comics.
MAIN CAST: Ben McKenzie (Jim Gordon), Donal Logue (Harvey Bullock), Jada Pinkett-Smith (Fish Mooney), Erin Richards (Barbara Keen), David Mazouz (Bruce Wayne), Camren Bicondova (Selina Kyle), Sean Pertwee (Alfred Pennyworth), Robin Lord Taylor (Oswald Cobblepott) Zabryna Guevara (Sarah Essen)
EPISODE PREVIEW: Preview #1 Preview #2
PREVIOUS EPISODE: S1/E1 "Pilot" Review by Bill "Jett" Ramey (9.22.14)
In GOTHAM's second installment, "Selina Kyle," the future Catwoman is kidnapped by a child-trafficking ring, Oswald Cobblepott makes his way back to Gotham, and mobster Fish Mooney comes fact-to-face with the king of Gotham's underworld, Carmine Falcone.
In short, this week's episode kinda-sorta focuses on young Selina Kyle – who goes by the nickname of "Cat" out on the streets.
"Cat?" Really? Really? ANYWAY…
Two rather strange individuals are drugging and kidnapping as many of Gotham's "street kids" as possible. Why? More on that later…but let's just say that Selina – I mean "Cat" – is going to be involved. Speaking of this "Cat"…
Is it just me, or y'all already tired of seeing her slinking around, like, EVERYWHERE in Gotham? And on top of that, does the fact she really likes cats and will someday be "Catwoman" have to be shoved down our throats? Let's be real here for a moment, OK? Isn't it rather obvious that Miss Bicondova was most likely cast because she looks a lot like Michelle Pfeiffer? I guess that's OK and understandable as Ms. Pfeiffer's performance in BATMAN RETURNS was the one shining moment in that horrible film. Heck, why not go after an actress that looks a lot like a young Julie Newmar? MOVING ON...
GOTHAM seems to be settling in a bit more here in episode #2. It felt much more like a police procedural than last week's exposition-filled "Pilot." Ben McKenzie and Donal Logue look to be finding their way with their respective characters and building a little on-screen chemistry. While their interactions last week came off forced and, yes, a little cheesy at times, it was smoother and more natural in this episode.
So without giving too much away, those "two strange individuals" I mentioned earlier are working for "The Dollmaker." While we never actually see this DC supervillain (Is Dollmaker really a supervillain?), it's obvious what this dude is up to. Apparently, this is a setup and we'll see more of this cat ("cat" as in "dude," not "cat" as in "Cat" the future Catwoman) in upcoming episodes.
The best thing about GOTHAM right now is Robin Lord Taylor (whom I met and interviewed at San Diego Comic Con and was totally cool – his "Penguin" nose and teeth are fake, by the way) as Oswald "The Penguin" Cobblepott. Honestly, this may end up being my favorite live-action adaptation of the character ever. RLT's OP has little, if anything, in common with what we've seen previously from Burgess Meredith or Danny "Black Goo" DeVito before – and that's a GOOD thing. I'm looking forward to seeing what happens between him and Fish Mooney (Jada Pinkett Smith) once "The Penguin" gets back to Gotham.
Overall, I liked "Selina Kyle" better than the series' inaugural episode. Hopefully some slight tweaks will come in subsequent installments that will make GOTHAM even better. One more thing...
DO NOT have a beer with this Oswald Cobblepott...unless it's in aluminium bottle. No longnecks, trust me. - Bill "Jett" Ramey
GRADE: B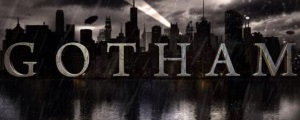 GOTHAM airs Mondays at 7PM CT/8PM ET on FOX.
CLICK HERE for all of BOF's GOTHAM coverage.



comments powered by