"Viper" (S1/E5)
Author: Bill "Jett" Ramey (Follow @BATMANONFILM)
October 25, 2014

EPISODE INFO: "Viper" was written by Rebecca Perry Cutter and directed by Tim Hunter. It originally aired on the FOX television network on October 20, 2014. It is based on "Batman" characters owned and published by DC Comics.
MAIN CAST: Ben McKenzie as Detective James Gordon, Donal Logue as Harvey Bullock, Jada Pinkett Smith as Fish Mooney, Sean Pertwee as Alfred, Robin Lord Taylor as Oswald Cobblepot/The Penguin, Erin Richards as Barbara Kean, David Mazouz as Bruce Wayne, Camren Bicondova as Selina Kyle/the future Catwoman, Zabryna Guevara as Captain Sarah Essen, Cory Michael Smith as Edward Nygma, Victoria Cartagena as Renee Montoya, Andrew Stewart Jones as Crispus Allen, John Doman as Carmine Falcone
GUEST CAST: Daniel London as Stan Potolsky, Kett Turton as Busker, Genevieve Hudson-Price as Charmagne, Peter Maloney as Isaac Steiner, Margaret Colin as Taylor Reece, David Zayas as Sal Maroni. Jeremy Davidson as Nikolai, Danny Mastrogiorgio as Frankie Carbone, Mackenzie Leigh as Liza
EPISODE PREVIEW: Preview #1
PREVIOUS EPISODE: S1/E4 "Arkham" Review by Bill "Jett" Ramey (10.18.14)
SYNOPSIS: Gordon and Bullock search for the source of a new street drug that causes euphoria then death. Meanwhile, Oswald Cobblepot works his way deeper into Maroni's (guest-star David Zayas) inner circle and Fish Mooney continues to plot against Falcone. >>> Buy & Watch via AMAZON INSTANT VIDEO
As a HUGE Batman fan, I'm always willing to give any Batman project in any medium a chance. Sometimes, things I think will suck, don't – like the animated BATMAN: THE BRAVE AND THE BOLD. On the other hand, some Bat-projects look to be a sure fire, no doubt about it, homerun – like this GOTHAM TV series – but turn out to be, well, akin to only getting to first base...due to an error by the second baseman.
I don't know y'all. So far, I'm simply not feeling it when it comes to GOTHAM. Overall, I think the acting teeters between wooden and over-the-top camp, and the series has yet to figure out what it wants to be. If you're thinking, "Dude, you say that ALL THE TIME!" Yep, I sure do…because it's TRUE. Anyway...
After watching this week's episode (S1/E5) a couple of times (Love that DVR technology!) before sitting down to pen (well, type actually) this review of "Viper," I'm really not sure what it is supposed to be about. The main story features Gordon (Ben McKenzie) and Bullock (Donal Logue) searching for a dude who is providing Gotham's downtrodden street folk with an drug called "Venom," err, "Viper" – an inhalant that provides the user a state of euphoria, as well as super-strength (sound familiar?) and a bad case of the milk and cheese munchies.
Yes, I'm totally serious about the milk and cheese.
Other than that, it's more of the same: Divergent subplots that seemingly exist for no other reason than to set up things up for the future. This aspect of the series goes hand in hand with the fact that tonally, GOTHAM is all over the place -- campy humor one moment, dead seriousness the next. And honestly, other than Robin Lord Taylor's Oswald Cobblepott, there's not one character on this show that I like to like or like to hate. That is, to me, the biggest issue with GOTHAM: There are no villains, there are no heroes. It's simply a mishmash of characters and storylines that no one gives a damn about. - Bill "Jett" Ramey
GRADE: C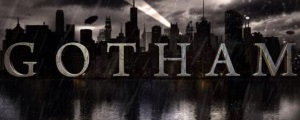 GOTHAM airs Mondays at 7PM CT/8PM ET on FOX.
CLICK HERE for all of BOF's GOTHAM coverage.



comments powered by