"Everyone Has A Cobblepott" (S1/E18)
Author: Ricky Church (Follow RICHARDCHURCH16)
March 4, 2015

EPISODE INFO: "Everyone Has A Cobblepott" was written by Megan Mostyn-Brown and directed by Bill Eagles. It originally aired on the FOX television network on Monday, March 2, 2015. It is based on "Batman" characters owned and published by DC Comics.
SYNOPSIS: While Gordon seeks information about the recent controversy with Commissioner Loeb, Fish's allegiance with the prisoners is questioned when she appears to join forces with Dr. Dulmacher. Meanwhile, after an attack close to home, Bruce deals with the aftermath.
MAIN CAST: Ben McKenzie as Detective James Gordon, Donal Logue as Harvey Bullock, Jada Pinkett Smith as Fish Mooney, Sean Pertwee as Alfred, Robin Lord Taylor as Oswald Cobblepot/The Penguin, Erin Richards as Barbara Kean, David Mazouz as Bruce Wayne, Camren Bicondova as Selina Kyle/the future Catwoman, Zabryna Guevara as Captain Sarah Essen, Cory Michael Smith as Edward Nygma/the future Riddler, Victoria Cartagena as Renee Montoya, Andrew Stewart Jones as Crispus Allen, John Doman as Carmine Falcone.
GUEST CAST: Drew Powell as Butch Gilzean; Clare Foley as Ivy Pepper; Sharon Washington as Molly Mathis; David O'Hara as Reggie; Jonny Coyne as Destro; Jenna Gavigan as Manager's Secretary; Takeo Lee Wong as Chaing; and Jeffrey Combs as Office Manager.
EPISODE PREVIEW: Preview #1
PREVIOUS EPISODE: S1/E17 "Red Hood" Review by Ricky Church (2.25.15)
The review continues after the GOTHAM episode below!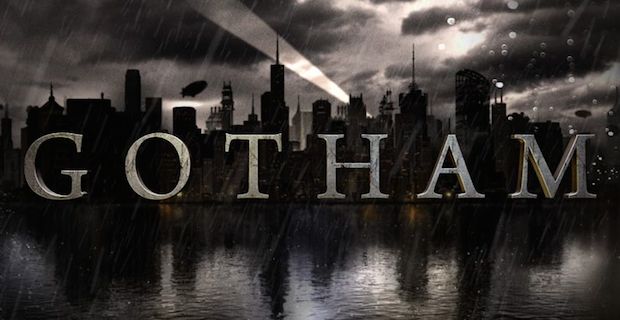 "Everyone Has A Cobblepot" saw the return of Gordon's partnership with Harvey Dent while also bringing his partnership with Harvey Bullock back to the spotlight. This was the first episode in a few weeks which gave more focus on Bullock as he's been somewhat sidelined in the latest episodes. Bullock once again had to deal with the skeletons in his closet as he was blackmailed with his past deeds.
The only downside is Bullock didn't get as much attention in this story as he perhaps deserved. The first half of the episode saw him out of the picture until he rescued Gordon and Dent at the last minute. After that, he let Gordon take the lead and didn't get too much focus as this episode centered on Gordon's quest to bring Commissioner Loeb down. That said, however, Bullock still won over with his humor, specifically telling Penguin "The last time the three of us took a ride you were in the trunk. I liked that better."
Gordon, meanwhile, crept down a bit of a darker path as he discovered Loeb's secret and used that to blackmail his boss. It made sense Gordon would want to keep Loeb as commissioner, keeping the devil he knew rather than someone new and/or worse. However, would Gordon really be willing to destroy a young woman's life (what little life she had anyway) in order to win? That could be up for debate, but its also nice to see Gordon get a big win as he's set to become the police's union leader.
Elsewhere, not too much happened. It was surprising to see Fish and Alfred – both last seen in dire situations – be perfectly fine right at the start of the episode. Sure, Alfred was still in the hospital and Fish still held captive, but Alfred was no longer in critical condition and Fish's injury was not quite permanent thanks to the skilled work of The Dollmaker. (Correction from my review last week. His name isn't Dahl Macher, but Francis Dulmacher. Still, did they have to go with such an obvious name?) Seeing them in relatively okay health took some tension out of their story. It was still a decent episode and one that provided a fair twist thanks to Loeb's hidden daughter though.
Once GOTHAM comes back in April, it looks like it will have entered the home stretch!
STRAY THOUGHTS...
* The Penguin hasn't been given much to do either the last few episodes except failing at his club. For such an intelligent criminal, you'd think he'd be a savvier businessman.
* Speaking of The Penguin, I'm sure I wasn't the only one who noticed THE DARK KNIGHT "tryouts" homage in Penguin's last scene.
* Though what happened to Dollmaker's former manager was supposed to be frightening, it kind of looked cheesy thanks to the effects.
GRADE: B-


GOTHAM airs Mondays at 7PM CT/8PM ET on FOX.
CLICK HERE for all of BOF's GOTHAM coverage.



comments powered by