"The Scarecrow" (S1/E15)
Author: Ricky Church (Follow RICHARDCHURCH16)
February 11, 2015

EPISODE INFO: "The Scarecrow" was written by Ken Woodruff and directed by Nick Copus. It originally aired on the FOX television network on February 9, 2015. It is based on "Batman" characters owned and published by DC Comics.
SYNOPSIS: Gordon and Bullock set out to stop Gerald Crane, a biology teacher who has been harvesting the glands of his murder victims. Meanwhile, after finding herself in an unusual setting, Mooney continues plotting to gain power, and Falcone attempts to change Maroni's plan for the Penguin. Then, Bruce takes a treacherous hike.
MAIN CAST: Ben McKenzie as Detective James Gordon, Donal Logue as Harvey Bullock, Jada Pinkett Smith as Fish Mooney, Sean Pertwee as Alfred, Robin Lord Taylor as Oswald Cobblepot/The Penguin, Erin Richards as Barbara Kean, David Mazouz as Bruce Wayne, Camren Bicondova as Selina Kyle/the future Catwoman, Zabryna Guevara as Captain Sarah Essen, Cory Michael Smith as Edward Nygma/the future Riddler, Victoria Cartagena as Renee Montoya, Andrew Stewart Jones as Crispus Allen, John Doman as Carmine Falcone.
GUEST CAST: Morena Baccarin as Dr. Leslie Thompkins, David Zayas as Don Maroni, Babs Olusanmokun as Mace, Eisa Davis as Judith Barthel, Peter Jay Fernandez as Doctor.
EPISODE PREVIEW: Preview #1
PREVIOUS EPISODE: S1/E14 "The Fearsome Dr. Crane" Review by Ricky Church (1.28.15)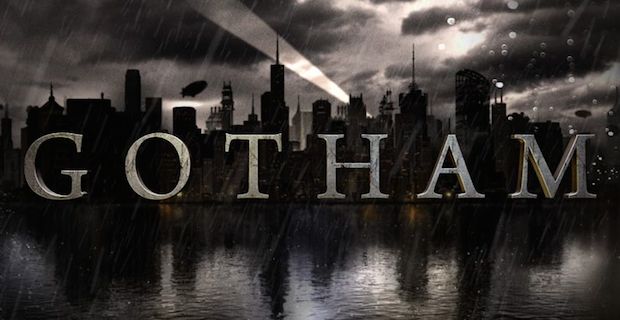 The story of the Crane family's quest to conquer fear concluded in GOTHAM's latest episode, 'The Scarecrow', giving audiences the first origin story for one of Batman's most recognized villains in this iteration. While "The Scarecrow" wasn't quite up to par with last week's "The Fearsome Dr. Crane," it still provided a fairly well rounded story and intriguing new take on the future Scarecrow.
The highlight of the episode was its depiction of Gerald and Jonathan Crane and the former's obsession with curing fear. Julian Sands stood out more this week as viewers learnt more about the doctor and his troubled past, blaming himself for the death of his wife. It created an ironic parallel between himself and the man his son will become; Gerald spent his life studying to conquer fear while, thanks to his rash actions, Jonathan will grow up to spread fear and terror to many people. Because of that, the episode created an interesting dynamic between the two. One does have to wonder, however, if it was really smart to basically write a manual on how to murder people and harvest their adrenal glands though.
The other notable aspect of the episode was the first meeting between Penguin and Nygma. It was a funny scene and Penguin's dumbfounded reaction after Nygma asked him a riddle was pretty good. Nygma wasn't quite too over the top once again, though why he felt compelled to approach Penguin was left unexplained. It underscored the destinies these two characters will have down the road.
However, therein lies one of the major problems with GOTHAM: it's building up payoffs for a show the audience will never get to see. We'll never see Penguin and Riddler possibly working together (least not in a super-villainy way) or Jonathan full-out becoming Scarecrow, nor will we see a fully realized Joker when he finally shows up. What GOTHAM is doing now is setting up events that won't fully come to fruition for another 10 – 15 years in the shows timeline. It would be different if the show focused solely on the mob and The Penguin's rise through the ranks, but introducing characters whose transformations won't be shown on this show is somewhat distracting to the narrative they are telling.
STRAY THOUGHTS:
* Bruce's subplot may have been small, but it was nice to see Alfred and him bond more.
* Gordon and Bullock can be really bad detectives sometimes. Did it really not occur to them to completely check up on Gerald's life before he committed murders?
* I wonder if Dollmaker or even Hugo Strange will show up in Fish's subplot. That should make it a little more interesting.
* Lastly, Falcone said The Penguin's smart enough to know he'll never be top dog. Oh I'm sure he'll regret those words soon enough!
GRADE: B


GOTHAM airs Mondays at 7PM CT/8PM ET on FOX.
CLICK HERE for all of BOF's GOTHAM coverage.



comments powered by