REVIEW: Season 1 Blu-ray Combo Pack
Posted by: Bill "Jett" Ramey (Follow @BATMANONFILM)
September 6, 2015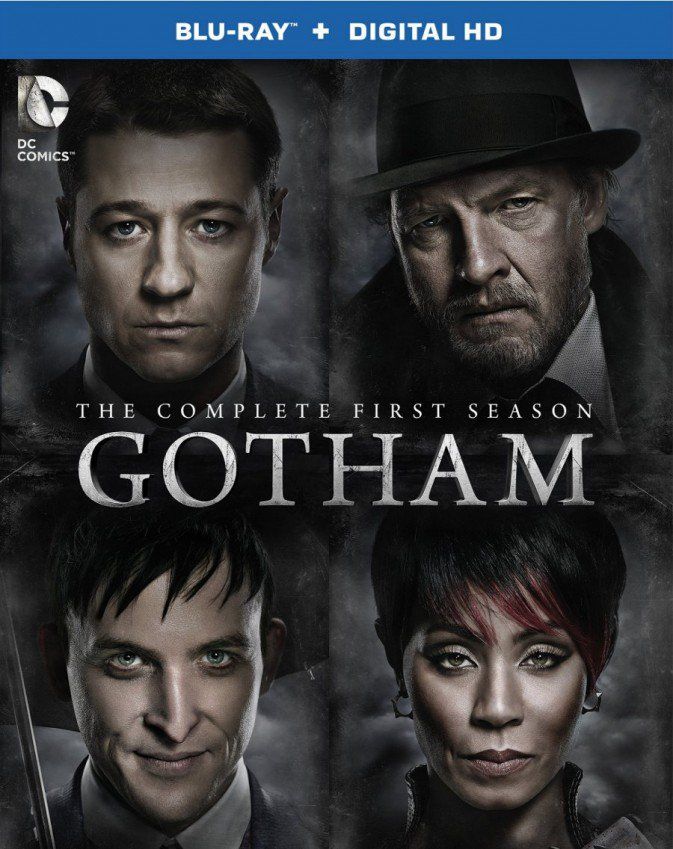 Let's cut to the chase here, shall we?
I'm not a fan of GOTHAM and, well, don't really like it.
That kinda sucks when you're a HUGE Batman fan like me and one who hoped to LOVE it.
I held on and watched season one of the series through the mid-season break, but quickly lost patience and bailed out on it once it returned to the air for the second half of its inaugural season. Heck, I didn't watch the last seven or eight episodes until I received a copy of GOTHAM: THE COMPLET FIRST SEASON for reviewing purposes.
I'm not going to waste your time rehashing each of season one's 22 episodes, OK? Some of them were quite good – like "Penguin's Umbrella" for instance – and others were either OK or really awful. (CLICK HERE for BOF's review of all S1 episodes of GOTHAM.)
Overall, I'd say that the combined episodes of GOTHAM Season One were a collective "meh." Maybe I'm simply being overall critical of it due to the fact that it's implied premise – Batman is a reaction to the criminal freaks of Gotham instead of the other way around – doesn't jibe with my personal Batman sensibilities.
Nah, it's just not that good. But there's always hope it gets better, right? ANYWAY…
If you're reading this, I'm going to assume that you've probably watched some, most, or all of GOTHAM's S1 episodes. I'm also going to assume that what you want to know from this review is whether or not the "Extras" are worth a damn – or at least worth a damn enough to plop down almost 50 bucks for this Blu-ray set. I'll reveal my verdict once I tell you about these "bonus features," fair enough? Here they are and they pretty much speak for themselves…
* GOTHAM Invented
* GOTHAM: Designing the Fiction
* The Game of Cobblepott
* DC Comics Night at Comic Con 2014
* GOTHAM Character Profiles
* GOTHAM Gag Reel
* GOTHAM Unaired Scenes
Yep, there's lots a filler here with these "bonus features," as well as lots of stuff we've already seen when S1 of the series was being promoted Summer 2014. Now, the GOTHAM-specific featurettes are good and well-produced. However, is it – combined with all of S1's episodes which look gorgeous on Blu-ray – worth the price?
No, not in my book.
GOTHAM: THE COMPLETE FIRST SEASON on Blu-ray is for the Batman fan who collects everything Batman and/or those who are huge fans of the series.
If you stumbled upon this review, have never watched GOTHAM, and are interested in checking it out, just wait as it hits Netflix on September 21st – the same day, ironically, that the second season debuts on FOX.
With all that said, I'm still holding out hope and got my fingers crossed that I may come around to GOTHAM. In the meantime, I'll watch THE FLASH. - Bill "Jett" Ramey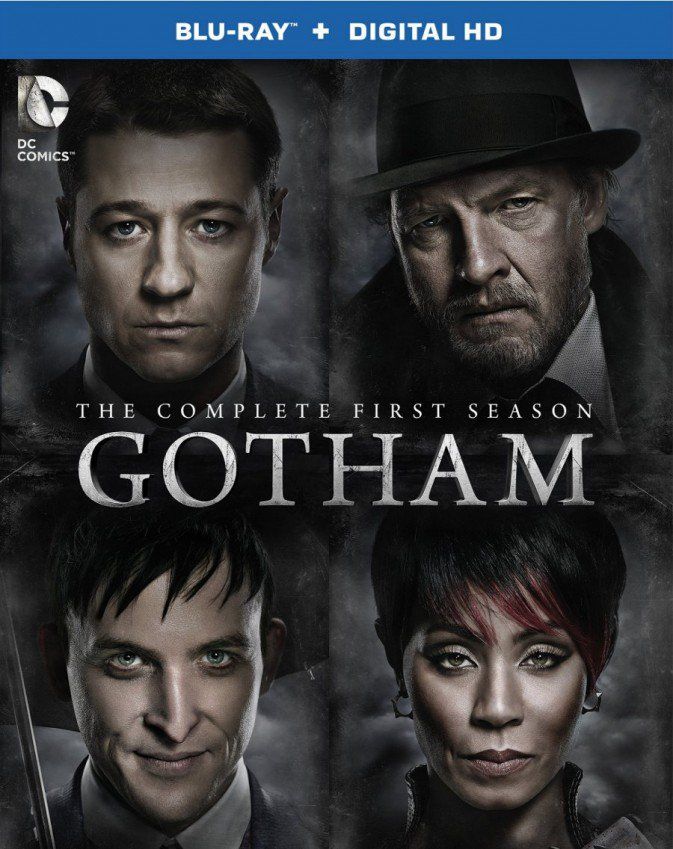 GOTHAM: THE COMPLETE FIRST SEASON Blu-ray Combo Pack will be released this coming Tuesday, September 8, 2015. CLICK HERE for all of BOF's GOTHAM coverage.

comments powered by