Episode 1.2 "Selina Kyle" Synopsis/Cast List/Preview
Posted by: Bill "Jett" Ramey (Follow @BATMANONFILM)
September 23, 2014

Below you'll find the synopsis, cast list, and video preview of GOTHAM episode 1.2 titled "Selina Kyle."
GORDON AND BULLOCK INVESTIGATE A CHILD TRAFFICKING RING
ON AN ALL-NEW "GOTHAM" MONDAY, SEPTEMBER 29, ON FOX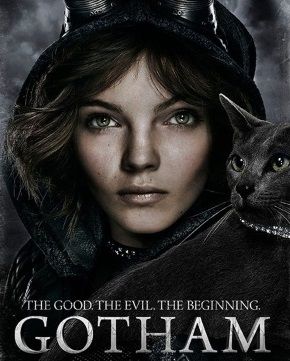 Synopsis: Detectives Gordon and Bullock investigate a child trafficking ring preying on Gotham's street kids, including Selina Kyle (Camren Bicondova). Meanwhile, Penguin (Robin Lord Taylor) resurfaces in the countryside and begins to make his way back to GOTHAM, leaving victims in his wake in the all-new "Selina Kyle" episode of GOTHAM airing Monday, Sept. 29 (8:00-9:00 PM ET/PT) on FOX.
Cast: Ben McKenzie as Detective James Gordon, Donal Logue as Harvey Bullock, Jada Pinkett Smith as Fish Mooney, Sean Pertwee as Alfred, Robin Lord Taylor as Oswald Cobblepot/The Penguin, Erin Richards as Barbara Kean, David Mazouz as Bruce Wayne, Camren Bicondova as Selina Kyle/the future Catwoman, Zabryna Guevara as Captain Sarah Essen, Cory Michael Smith as Edward Nygma/the future Riddler, Victoria Cartagena as Renee Montoya, Andrew Stewart Jones as Crispus Allen, John Doman as Carmine Falcone
Guest Cast: Carol Kane as Gertrud Kapelput, Frank Whaley as Doug, Lili Taylor as Patti, Richard Kind as Mayor Aubrey James, Drew Powell as Butch Gilzean, Kyle Massey as Macky
GOTHAM airs Monday nights at 8PM/7PM CT on FOX. CLICK HERE for all of BOF's GOTHAM coverage.



comments powered by