?SvB ni orraziB sI
Posted by: Bill "Jett" Ramey (Follow @BATMANONFILM)
Date: March 10, 2016

Let me preface this article by saying that while Warner Bros. has indeed screened BATMAN v SUPERMAN for several folks, I am not one of them…yet. I see it in a week and at that point, I won't be saying/writing anything about the film 'til my embargo is lifted. So don't think the following report is some backdoor way of mine to spoil anything about BvS for anyone reading this-here post.
Got it? Good! Let's cut to the chase…
Is Warner Bros. cleverly and subtly telling us that Bizarro is in BvS?
We all know that Lex Luthor (played by Jesse Eisenberg) uses the corpse of General Zod to create Doomsday. But Doomsday can't be the only "baddie" in the film, right? If so, I don't think Warner and director Zack Snyder would've revealed the character in that third trailer.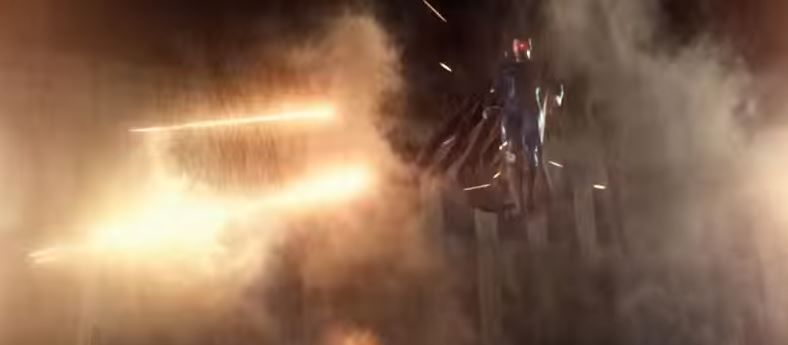 Frankly, I think the "Big Baddie" has been right under our nose since the get-go: Lex Luthor. I also think that not only does Lex try to produce a Kryptonian Frankenstein that ends up being Doomsday, I've long thought he'd try to clone Superman himself.
Thus,"Bizarro."
If you've watched all the BvS trailers, you've seen scenes of "Superman" bowing down to Lex as well as looking super (pun intended) pissed off (but almost smirking) while shooting lasers out of his eyes causing beaucoup (my maternal grandmother was Cajun, y'all) destruction.
And why in the hell would calm, arms-folded Superman be standing behind Lex? "If man won't kill GOD..."
"...the DEVIL will do it!"
Was that really Superman? I'm betting it isn't. ANWAY…
Via the BvS GOOGLE+ page, Warner Bros. has released the following "pissed-off-shooting-lasers-out-of-his-eyes" Superman image; along with "The red capes are coming" line from Lex…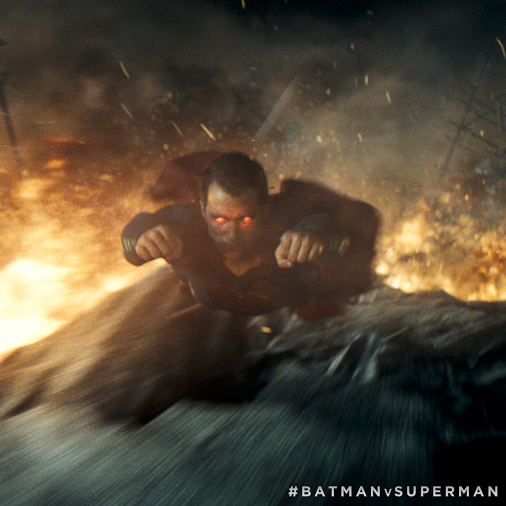 "The red capes are coming...the red capes are coming!"
Am I the only one who thinks that the "Red Capes" are a Lex Luthor-created army of Superman clones?
Post your thoughts in the comments section below!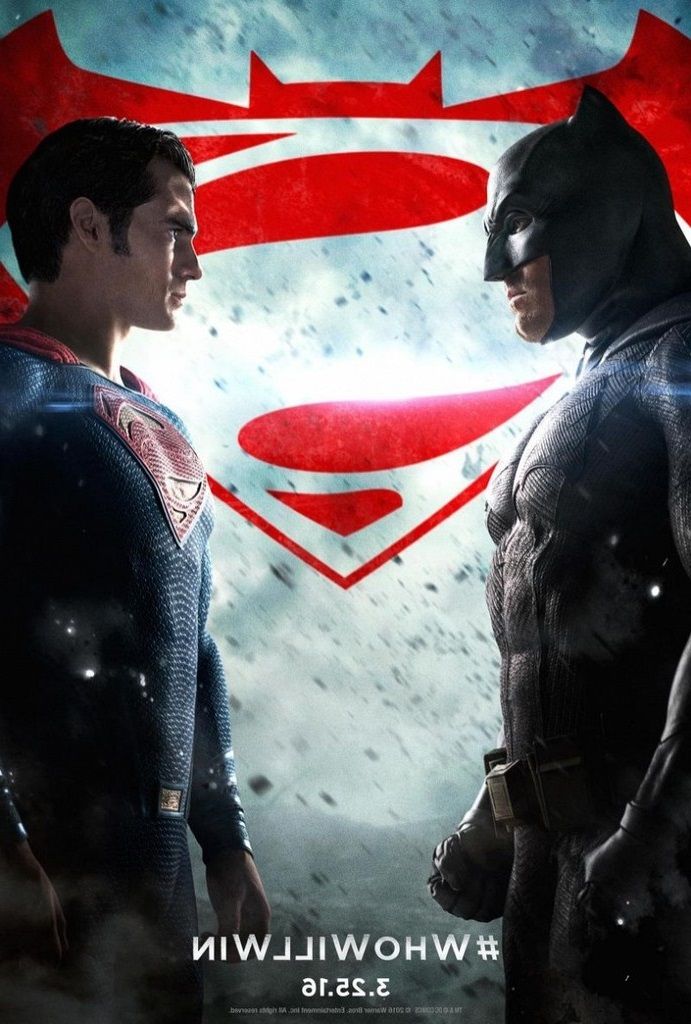 BATMAN v SUPERMAN: DAWN OF JUSTICE hits theaters on MARCH 25, 2016! CLICK HERE for all of BOF's BvS coverage! And don't forget, tickets are on sale now!
Fearing the actions of a god-like Super Hero left unchecked, Gotham City's own formidable, forceful vigilante takes on Metropolis's most revered, modern-day savior, while the world wrestles with what sort of hero it really needs. And with Batman and Superman at war with one another, a new threat quickly arises, putting mankind in greater danger than it's ever known before. Directed by Zack Snyder, the film stars Ben Affleck, Henry Cavill, Amy Adams, Jesse Eisenberg, Diane Lane, Laurence Fishburne, Jeremy Irons, Holly Hunter and Gal Gadot. Snyder directed from a screenplay written by Chris Terrio and David S. Goyer, based on characters from DC Comics, including Batman, created by Bob Kane, and Superman, created by Jerry Siegel and Joe Shuster. The film is produced by Charles Roven and Deborah Snyder, with Wesley Coller, Geoff Johns and David S. Goyer serving as executive producers. Warner Bros. Pictures presents, an Atlas Entertainment/Cruel and Unusual production, a Zack Snyder film, "Batman v Superman: Dawn of Justice." The film opens nationwide in 3D and 2D and in select IMAX theaters on March 25, 2016, and will be distributed worldwide by Warner Bros. Pictures, a Warner Bros. Entertainment Company.

comments powered by