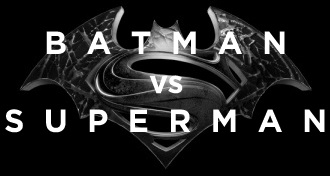 Is Wonder Woman in BATMAN VS. SUPERMAN?
Author: Bill "Jett" Ramey (Follow @BATMANONFILM)
November 3, 2013

Longtime BOF'er and BOF contributor Mark Hughes just got one HELL of a scoop via his exclusive interview with THOR: THE DARK WORLD's Sif – who is portrayed by the lovey Jaimie Alexander – while attending this weekend's Stan Lee's Comikaze Expo out in Los Angeles. Before I continue, read Mr. Hughes' story/interview RIGHT HERE and then come back…
Read it? Good! Let's discuss...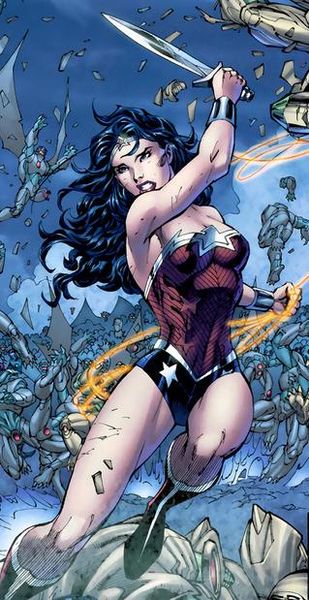 It certainly seems that Warner Bros. and director Zack Snyder are going to shoehorn the character of Wonder Woman (though I don't think she'll actually be called that in the film) into BATMAN VS. SUPERMAN via a small, cameo-ish role. This will be done to set up the next film which will feature – as I've long suspected and said as much here on BOF – DC's "Trinity" of Superman, Batman, and Wonder Woman.
As far as Jaimie Alexander's involvement, let's take a quick look at an excerpt from her interview with Mark Hughes...
"Of course, I had to get to the big question on everyone's mind. Having mentioned that she knows a little bit about Batman vs. Superman, and that she's talked to both Marvel and DC, should we read much into that? Alexander laughed slyly, saying, 'I would love for DC to put Wonder Woman in one of their upcoming flicks, either in her own movie or Batman vs. Superman, or just something even to introduce her.' Getting more to the point regarding her earlier comments, Alexander explained carefully, 'Being in the comic book world, we know a lot of the same people at DC and Marvel, so we hear a lot of things, but it's all speculation right now. But I would absolutely love that [Wonder Woman appearing in one of the upcoming films]. Thankfully and gratefully, I'm appreciative to the people who ask my opinion of the character, and that's been pretty amazing.'"
OK, it seems that she's backing off a bit with her the "talked with both companies" stuff she said earlier at the panel. However, I can virtually guarantee you all that she will not be cast as Wonder Woman. Not because she wouldn't covet the part, but because she's not going to bail on Marvel and its THOR franchise. Did she talk to Warner Bros./Zack Snyder about a role in BATMAN VS. SUPERMAN as she kinda-sorta claims in Hughes's interview/story? Absolutely – she has no reason to lie about that. And I can certainly see why the studio and director would want her to play Diana. However, that simply ain't going to happen. Plus, why would Warner Bros. cast an actress from a Marvel film in which she played a character who is very similar to Wonder Woman?
So then, who'll be cast as Princess Diana of Themyscira? Look for an actress who isn't really a "name," is relatively tall (5'9", 5'10"-ish), "ethic" (take that for what you will), and is really good looking (Duh!). Do I have a name for you all? Maybe – though I'm not at liberty to say if I actually do. So for now, you'll have to live with this. ANYWAY…
Let me say that I'm not too keen on having Wonder Woman shoved/forced into BATMAN VS. SUPERMAN. You've already got Superman (Henry Cavill) and Batman (Ben Affleck) in it, so why in the hell do you need Wonder Woman? Can't this thing end up a bit crowded? Admittedly, I have no idea how the character is going to be included in the film and exactly how much screen time Diana/Wonder Woman will have. If it's a small cameo meant to set up a future appearance in the next film, I guess I'm can get on board.
Regardless, we're probably putting the cart WAY before the horse here. We can debate and discuss this and more once some real info about BvS comes out. Until then, let's all chill and go into "wait and see" mode.
BATMAN VS. SUPERMAN hits theaters on JULY 17, 2015.