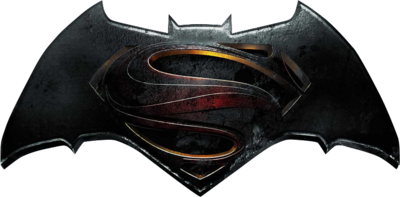 Review: BATMAN v SUPERMAN: DAWN OF JUSTICE
Author: Rick Shew (Follow @SHEWRICK)
Date: March 25, 2016

SYNOPSIS: Fearing the actions of a god-like Super Hero left unchecked, Gotham City's own formidable, forceful vigilante takes on Metropolis's most revered, modern-day savior, while the world wrestles with what sort of hero it really needs. And with Batman and Superman at war with one another, a new threat quickly arises, putting mankind in greater danger than it's ever known before. (&copy Warner Bros. Pictures)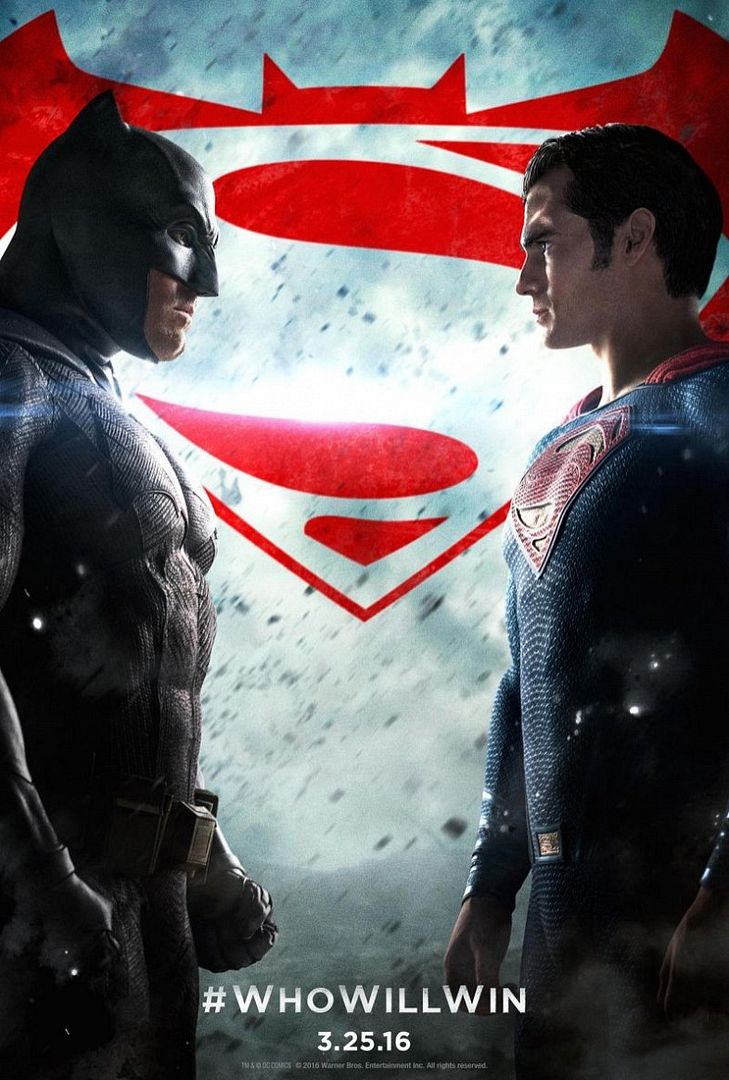 "No guns, no killing!"
This was Christian Bale's Batman's war cry in 2012's THE DARK KNIGHT RISES.
My, oh, my…what a difference 4 years makes.
Ben Affleck's Batman shoots people, stabs them, breaks necks and beats the living hell out his enemies. He even brands them with his burning Batsymbol, in the same vein as the basterds branded the Nazis in Quentin Tarintino's masterpiece, INGLORIOUS BASTERDS.
This Batman also sleeps around, pops prescription pills and drinks…heavily. The days of Bale's Batman tossing out his champagne at the Harvey Dent event on a rooftop are a distant memory. This Batman lives hard – and does so without an iota of self-deprecation.
BATMAN v SUPERMAN: DAWN OF JUSTICE is a loud, violent, and often times depressing menagerie that will leave you exhausted at the end of its 2.5 hour run. The good news is, you will want to come back for seconds after a night of good rest.
As of this writing, BvS is sitting at 30% on Rotten Tomatoes. While I agree that this film is far from perfect (more on that in a moment), the overload of bad reviews is not deserving.
BvS is a good film. Not great, not triumphant; but it is good.
Allow me to briefly discuss the things I did not like about it, and then I will highlight the positives. Trust me; I will not take up too much of your time – I need to get on the road to Houston (from Dallas) for BOF's BvS Watch Party. I have a cool movie to catch!
Batman's violence is a bit much. Look, I must admit that some of the fighting sequences are amongst the finest Batman fights ever put on film – maybe the best. However, Zack Snyder had a very seasoned actor at the helm; there was no reason to go to such extremes to show us that this Batman is so bruised and bitter after 20 years on the job. The overt violence lost me a few times, but I at least understand what Snyder was trying to convey.
Morose Superman. I have been a HUGE supporter of Henry Cavill as Superman since he was cast and hope to see him continue on for year to come. But, can he start having a decent time being a hero, please?! The juxtaposition of Superman and Batman is meant to encapsulate their dichotomy. In BvS, they were basically one in the same. Sure, Superman has more respect for the rule of law (well, sorta), but both heroes are fueled by family tragedies, public cynicism about their mere existence and the perpetual mental torture of having to wear a cape every day. I am not asking for the Richard Donner/Christopher Reeve Superman; I am just asking for a Superman that doesn't look so put out as he saves a girl from a burning house. Cavill is the man though. He just deserves a little better of a platform for his character.
Doomsday. The majority of my complaint revolves around the undeserving ending of this film (which I am very much torn about), but for sake of being spoiler free, let me just say that this movie could have done without the Kryptonian beast. He was distracting, silly and boring.
OK, the positives….
Aside from the Doomsday action sequences, BvS is an aesthetically beautiful film. If anything, Zack Snyder is a visual artist, and every single shot is truly visually captivating. I particularly loved the shot of Bruce Wayne walking to his parent's grave with the dilapidated Wayne Manor looming behind him. It is a gorgeous moment with our broken hero paying his 9000th visit to his parent's tombs.
The Cast. Everyone is great. I mean that literally, everyone. There isn't a bad performance in this film. Amy Adams is back as the strongest and sexiest Lois Lane, ever. Laurence Fishburn takes his Perry White to new and fun places. Jeremy Iron's gives us an Alfred that sips on good Scotch, builds Batman's armor and looks like he could hold his own in a bar fight. And Jesse Eisenberg gives us a new, fresh, Silicon Valley Lex that is one for the ages.
They're also good performances by Diane Lane, Holly Hunter and a surprise cameo that I will not ruin for you today.
But the real star is Gal Gadot. She absolutely chews up the screen in every single shot she is in. Her Wonder Woman is stunning, sexy, smart, strong, brave, and 100% badass. Gal is officially a star, and deservingly so. If you do not cheer when she makes her "entrance," then you may lack some much needed humanity. I am absolutely thrilled about her upcoming solo film; and since I am the father of two young ladies, I am ready for a true super-heroine to take over cinema.
In the end, BvS is a bit of a mixed bag. The editing is odd in places, some relationships are rushed, the nods to Justice League feel very shoehorned, the ending is questionable and the CGI mayhem that unfolds with Doomsday makes me think, "I wonder if this theater's bar is still serving drinks?"
With that said, the movie still does deliver. Primarily because of the amazing ensemble cast, the beautiful visuals and the greatest Batman line ever muttered on film…
"Do you bleed? You will!" - Rick Shew
GRADE: B
Rick Shew is a lifelong Batman fanatic.
His love for Batman traces back to the ripe age of 5 when he became obsessed with the 1960's TV show and later a diehard Batman bomic book reader (THE KILLING JOKE remains his all time favorite).
As an actor, Rick has appeared in numerous films, local & national commercials and over a dozen theatrical productions. However, his favorite gig of all time was playing Superman, alongside Batman, Batgirl, The Green Lantern & Wonder Woman in the "DC Comics Live" show at Six Flags San Antonio, TX.
Although Rick attended The University of North Texas, he is a diehard Texas Longhorns football fan. He is a HUGE fan of THE Dallas Cowboys as well (#DezCaughtIt).
Other likes include cooking, reading and hosting his left leaning political page LeftShewPolitics. Rick helped conceptualize a bar in Dallas (where he also sits as a financial investor), NICKEL AND RYE. So, when in Dallas, please come have a bite and a drink!
Rick resides in Dallas with his 3 beautiful women (his wife and their 2 daughters), his kitty cat and his dog, Cooper.
Follow Rick on Twitter @SHEWRICK.
BATMAN v SUPERMAN: DAWN OF JUSTICE hits theaters on MARCH 25, 2016! CLICK HERE for all of BOF's BvS coverage!
Fearing the actions of a god-like Super Hero left unchecked, Gotham City's own formidable, forceful vigilante takes on Metropolis's most revered, modern-day savior, while the world wrestles with what sort of hero it really needs. And with Batman and Superman at war with one another, a new threat quickly arises, putting mankind in greater danger than it's ever known before. Directed by Zack Snyder, the film stars Ben Affleck, Henry Cavill, Amy Adams, Jesse Eisenberg, Diane Lane, Laurence Fishburne, Jeremy Irons, Holly Hunter and Gal Gadot. Snyder directed from a screenplay written by Chris Terrio and David S. Goyer, based on characters from DC Comics, including Batman, created by Bob Kane, and Superman, created by Jerry Siegel and Joe Shuster. The film is produced by Charles Roven and Deborah Snyder, with Wesley Coller, Geoff Johns and David S. Goyer serving as executive producers. Warner Bros. Pictures presents, an Atlas Entertainment/Cruel and Unusual production, a Zack Snyder film, "Batman v Superman: Dawn of Justice." The film opens nationwide in 3D and 2D and in select IMAX theaters on March 25, 2016, and will be distributed worldwide by Warner Bros. Pictures, a Warner Bros. Entertainment Company.

comments powered by